Silk has been back in fashion in the celebrities' bedrooms for a couple of years now, sparking a buzz on Instagram with over 75,000 hashtags "silkpillowcase". The silk pillowcase is not just a star's whim though, sleeping cuddled in silk really gives you shiny hair and smooth skin.
The world of underwear has long known about the incredible properties of silk: it is known that pyjamas, lingerie and vests made of this material keep the skin smoother. So much so that the most popular beauty brands have started to create skincare lines that exploit its benefits by introducing silk proteins into the formulations of creams, serums, shampoos and conditioners. The use of silk in lingerie and cosmetics is, however, relatively recent if we consider that the intuition of its anti-ageing properties is very ancient and far from the western world. In Eastern countries, where this fibre originally came from, weavers used to work the yarn by hand and after years of hard work their hands were much softer and more moisturised than other parts of their body.
Silk's secret ingredient is sericin, a protein found on the surface of the raw fibre. It has antioxidant and antibacterial properties and therefore anti-ageing properties. Moreover, it has been discovered that the sericin in silk and the keratin in skin and hair are structurally similar, which allows the sericin to bind to the keratin, creating a protective veil. This protein stimulates connective tissue cells to produce hyaluronic acid, giving the skin greater elasticity.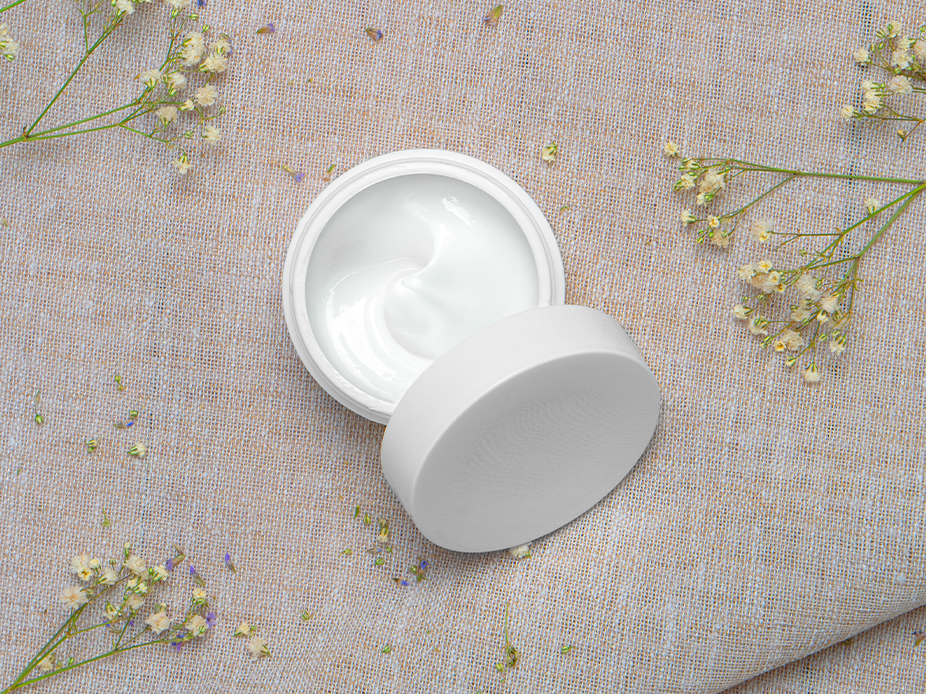 Your silk protein cosmetics
There are numerous sericin-based formulations on the market, from creams and serums to apply to the face and eye area to shampoos and hair conditioners. Stocksmetic offers a wide range of packaging that is perfect for storing these valuable and innovative formulations.
For your line of face creams the 50ml Pure Green satin white jar combined with its glossy white Pure lid is the right choice, while in the case of eye and hair serums the 30ml Essential bottle is the ideal solution combined with its Dropper.
Visit our cosmetics packaging section and be inspired by the wide choice of packaging available to customise your own unique packaging with our cases and screen printing service.