With the approach of September, we always come up with tricks to ensure an unbelievable tan for the coming months. Prolonging your tan is actually not that difficult, just follow some of the tips we have collected here for you.
The first golden rule is to avoid long baths in hot water. As relaxing as it may be to pamper yourself in a DIY spa session in the colder months, and especially once you have returned to the hustle and bustle of everyday life, prolonged exposure to water at high temperatures tends to dry out the skin and promote flaking. It is best to take cool showers to keep your skin firmer and more elastic. Then choose soft towels to gently dab the skin so as not to facilitate the loss of colour.
As well as not using water that is too hot, choose gentle cleansers for the shower that are rich in moisturising and soothing ingredients. Create an ad-hoc aftersun formula with natural extracts of carrot and walnut hull which, combined with a tan activator complex, intensifies the tan and prolongs it. The 200 ml New Pure black bottle is a practical r-PET plastic pack, perfect for enhancing natural formulas such as those we have just talked about.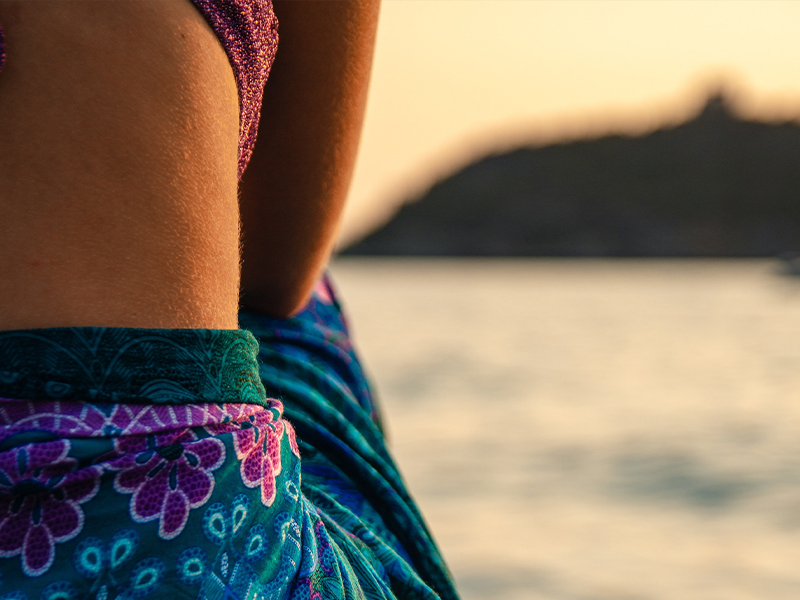 Now let's debunk a cliché once and for all: scrub do not take away your beloved tan! On the contrary, it helps to maintain a healthy and glowing complexion. In fact, gentle exfoliation removes dead cells and impurities, thus counteracting the dullness and opacity of the complexion. The 500 ml Round jar combined with its aluminium plate and lid is an essential pack for optimum product storage. Finally, its Conical spatula ensures precise and waste-free application.
Finally, it is important to combine exfoliation with proper moisturisation of the face and body with a cream, or in the case of particularly dry skin, you can opt for a body oil to apply to damp skin for a super nourishing effect. For your after-sun creams in the Sunscreen section of Stocksmetic you'll find everything you need: our favourite pack is the 200 ml Tube bottle, a versatile and easy-to-use pack!
After all, it is only the beginning of September and what better way than to take advantage of the last few days of sunshine to spend some time outdoors and let the sun's rays continue to stimulate melanin and prolong your tan?
Discover our entire skincare packaging line and create your own after-sun beauty collection now with trendy, top-quality bottles, jars and accessories.