We are pleased to announce that Stocksmetic Packaging has won the ninth Netcomm Award 2020 as best e-commerce in the B2B category.
The event, organized by the Italian Digital Consortium Netcomm and broadcast live on social channels on July 22nd from 5pm, awarded the most innovative e-commerce projects at national level.
To judge the Italian excellences, there was a jury of experts who, through a careful process of analysis and specific evaluation criteria, selected among the 50 candidates, the companies that distinguished themselves for technological innovation, creativity, usability, transparency of procedures adopted, effectiveness and clarity of information in the development of their e-commerce project. In addition to the judgement of the jury, there was also the precious evaluation by the final consumers, who through their vote judged the different companies.
All the projects submitted were divided and evaluated by the jury according to the categories of Business Innovation, User experience, Omnichannel, CrossBorder&Export, Customer Care & CRM, Fullfilment, Sustainability, Social commerce, Payments; Start-up, Business to Business, Digital marketing.
"We are happy to observe how every year the quality of the projects nominated for Netcomm Award is getting higher and higher and we thank all the participants for getting involved" - commented Roberto Liscia, President of Netcomm, who closed the evening congratulating all the participating companies for the high level acquired during the last years.
Stocksmetic has been awarded for having developed an innovative business model that allows to design a customized packaging offering a valuable experience with a strong attention to the environment. The Stocksmetic e-shop, in fact, offers its customers a wide range of jars, bottles and accessories with an elegant and refined design always available in stock even for small quantities, starting from a box.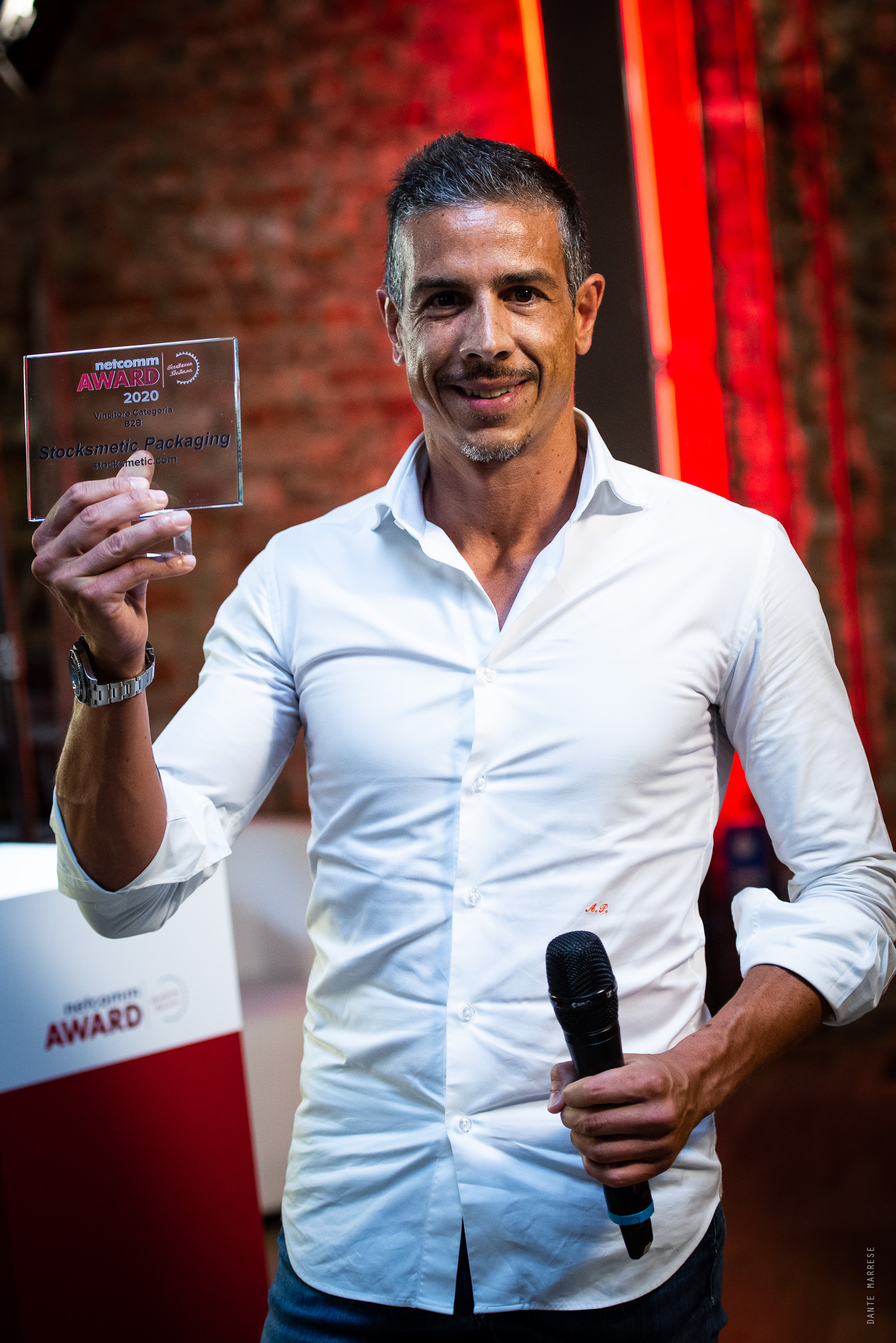 Stocksmetic Packaging and its team would like to thank everyone for the support obtained during this important experience, the Netcomm Consortium and its jurors who have enhanced their company reality through this prestigious award.