Delicate, cozy but also intense, fresh and elegant at the same time, the scent of flowers is one of the olfactory bouquets that most fascinates people. For this reason, floral fragrances continue to be a popular trend even during this season: their refined and sensual notes are the emblem of spring and evoke feelings and emotions which stay with us all day long, infusing positivity and good mood.
Each flower has its own meaning, even originating in medieval times, a period in which people began to communicate their personality and deepest feelings through these wonderful plants.
Among the most meaningful flowers, there is undoubtedly the rose which expresses passion, love but above all refinement, while if you want to instill purity and wisdom, the perfect essence is the one based on iris and lily.
Jasmine is also very used in the language of love and it is synonymous with happiness, positivity and good luck. If, instead, you have an enigmatic personality, freesia is an original flower, intriguing, symbol of mystery and fascination for the unknown.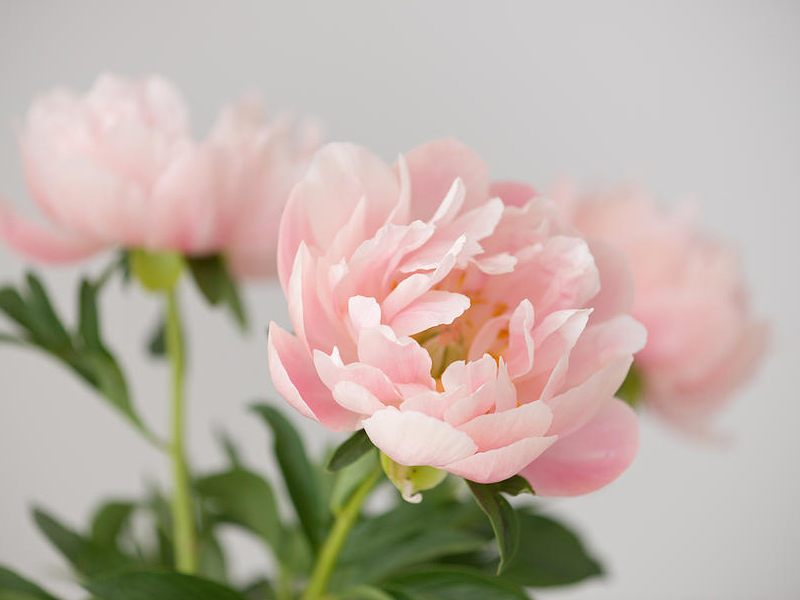 Defined as the rose without thorns, finally, peony communicates beauty, romance and prosperity while geranium is the emblem of friendship, fidelity and affection.
Your floral fragrance collection with Stocksmetic
Creating a complete and customized fragrance line is easy and intuitive thanks to Stocksmetic Packaging. In addition to proposing elegant bottles of high quality made in Italy design, Stocksmetic Packaging offers more than 60 essences for eau de parfum created by expert fragrance makers according to the latest market trends.
In the Essential Oils section of our e-shop you'll find polyhedric and intense olfactory bouquets, perfect for any kind of need. All essences can be purchased starting from a minimum quantity of 0.5 kg up to a maximum of 25 kg and if you want to test the high quality of the different types of fragrances, you can order a sample of the pure fragrance or of the eau de parfum containing the chosen fragrance.
To complete your perfume line, Stocksmetic Packaging provides you with a wide assortment of bottles available in different shapes and sizes. From the iconic rounded lines of the 100ml Cilindro bottle, the geometric design of the 50ml The Cube bottle and the travel-size packs such as the 10ml Vip bottle, you can create trendy and exclusive perfumes that can be customized with your logo thanks to the different finishes of the boxes or the screen printing service.
Now you just have to create your own fragrance line: visit our e-shop, choose the essential oils you prefer and complete it all with the packaging of your dreams!