Ammirati Cosmetici is a brand that offers a wide range of cosmetic products dedicated to cleansing, facial treatment, body and hair, not forgetting a line entirely dedicated to sun protection.
Ammirati Cosmetici also creates specific lines of products dedicated to different skin types, focusing on very specific problems; the range includes in particular products for impure, dehydrated and sensitive skin, and products to reduce or prevent the onset of wrinkles or skin spots.
Ammirati Cosmetici has chosen Stocksmetic for the packaging of its product lines.
Helix Derma, based on snail slime, is an anti-aging cream, acts on the skin with an exfoliating and soothing action. The Heavy jar 50ML in transparent glass, combined with the Wood cap in whitened oak, was chosen to give the product elegance, sophistication while revealing the naturalness of its formulation.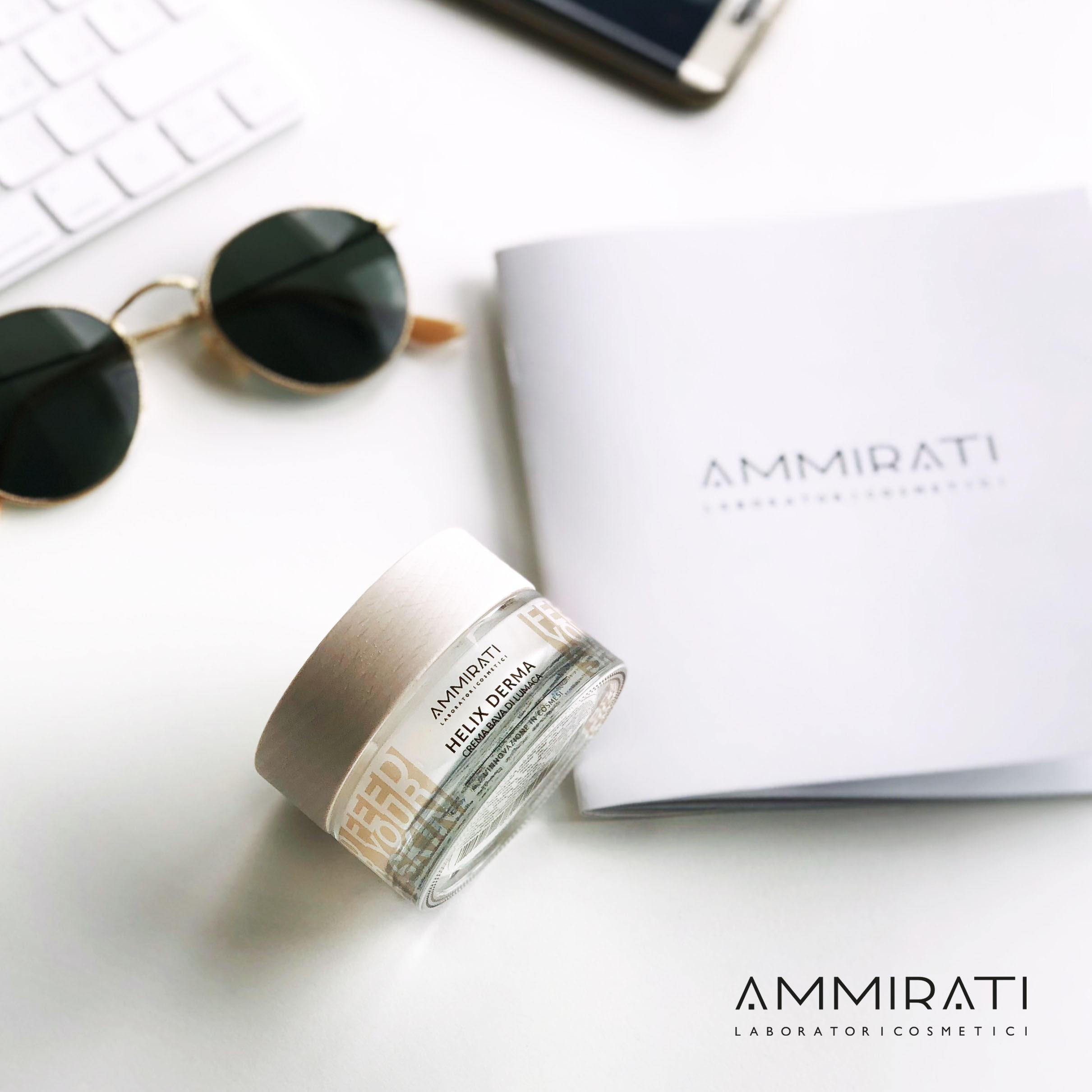 The Heavy bottle 30ML in transparent glass, combined with the accessory Snow lotion pump in a shiny silver and cover for Chroma Derma Serum, a powerful depigmenting concentrate ideal for face, hands and décolleté.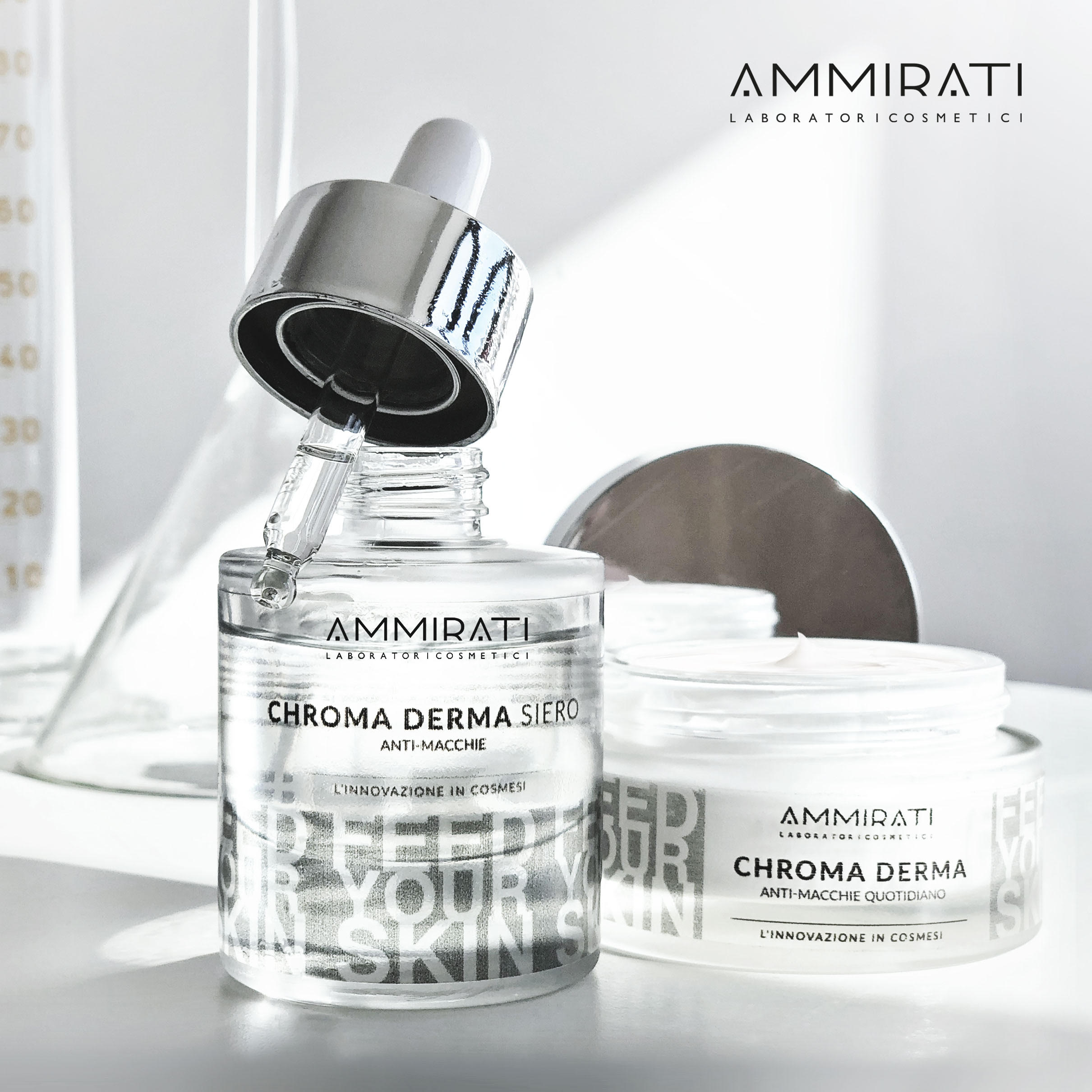 Ammirati Cosmetici, for facial cleansing, offers its clients Hydra Occhi, delicate make-up remover for sensitive eyes that allows you to remove even waterproof makeup.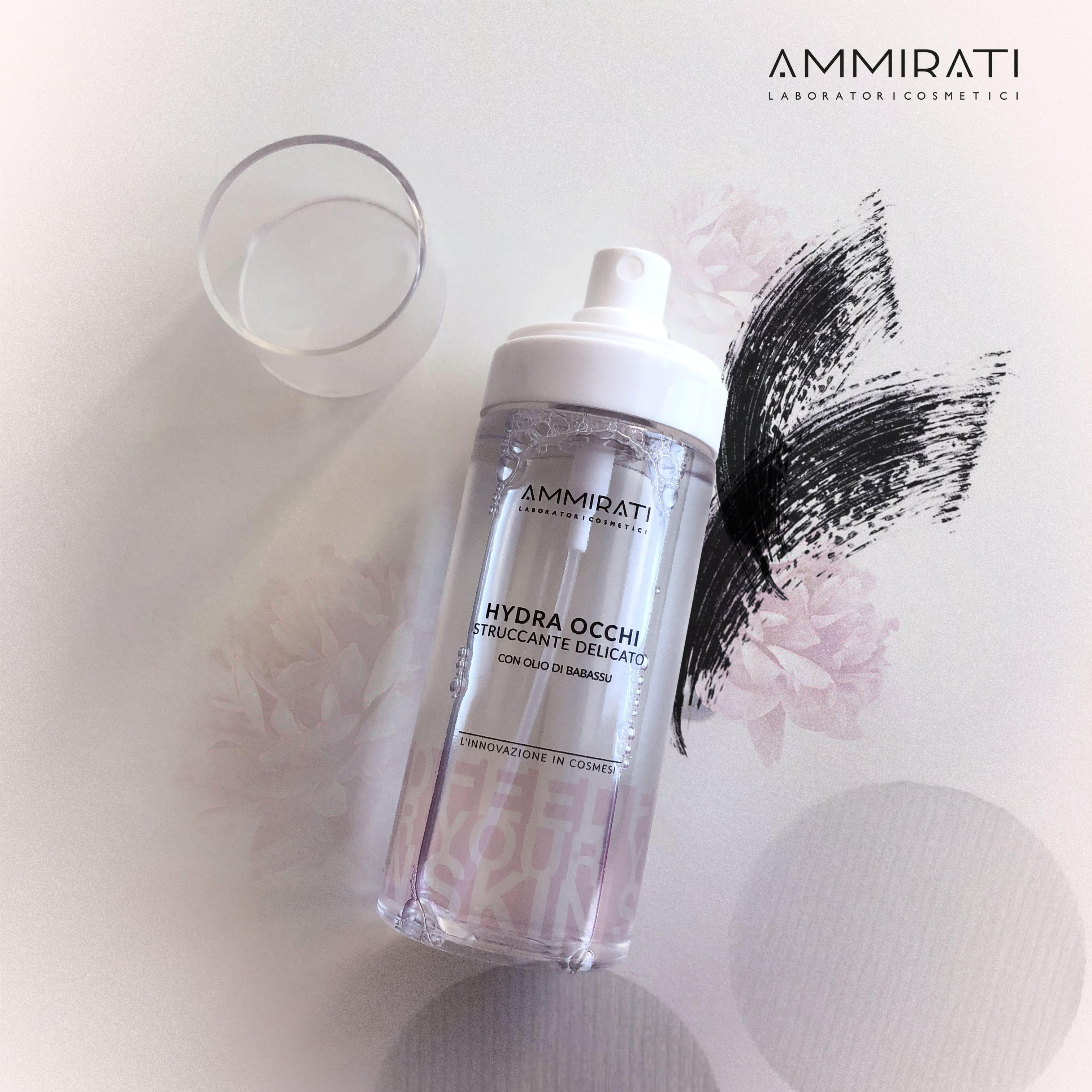 The 150ML Pure Plastic bottle, combined with Stocksmetic's glossy white Snow spray pump, gives the packaging both elegance and practicality for everyday use.
Ammirati Cosmetici pays the maximum attention to the creation of its products: from the formulation to the packaging, carefully choosing each component ensuring its customers the highest quality and excellence in the cosmetic field. The brand is produced by LCA Derma, a company that carries out its work with passion in order to bring innovation to Italian cosmetics and to offer customers quality products with greater attention to every detail. LCA Derma invests in research for the development of new and effective formulations, thanks to the high scientific and professional know-how based on years of study and field experience. LCA Derma offers a wide range of innovative cosmetic products, in line with the highest market standards.