1- or 2-colour screen printing service
Stocksmetic Packaging has introduced the new screen printing service on glass and plastic to give its customers the opportunity to customize an items selection, from a minimum of 200 pieces for one-colour screen printing and a minimum of 500 pieces for two-colour screen printing. You can choose this service by accessing the "screen printing products" section.
Screen printing is a very old printing technique that can be used on various types of materials. This type of printing can be done on plastic bottles and jars and transparent opaque, frosted and painted glass. The screen printing service offered by Stocksmetic Packaging can be done in 17 different gloss colors, and 3 metallic colors: gold silver and bronze or in Pantone®.
Using this technique to customize a packaging is really simple: in a few steps, you can print texts, logos and vector patterns on your bottles and jars, making your beauty line unique.
1- or 2-colour screen printing service: now also available in Pantone®.
Making screen printing on glass and plastic with Stocksmetic Packaging requires a few simple steps.
Once you have chosen the packaging that best suits your needs, within each product category, you will find a very intuitive box in which you can choose either the 1- or 2-colour screen printing service, download the layout and graphics instructions and finally check the price table and extra start-up costs ( start-up price of the machine and screen printing frame creation).The set-up fee will be double if you decide to screen print both the front of the bottle and the back, or if you select the 2-colour screen printing service.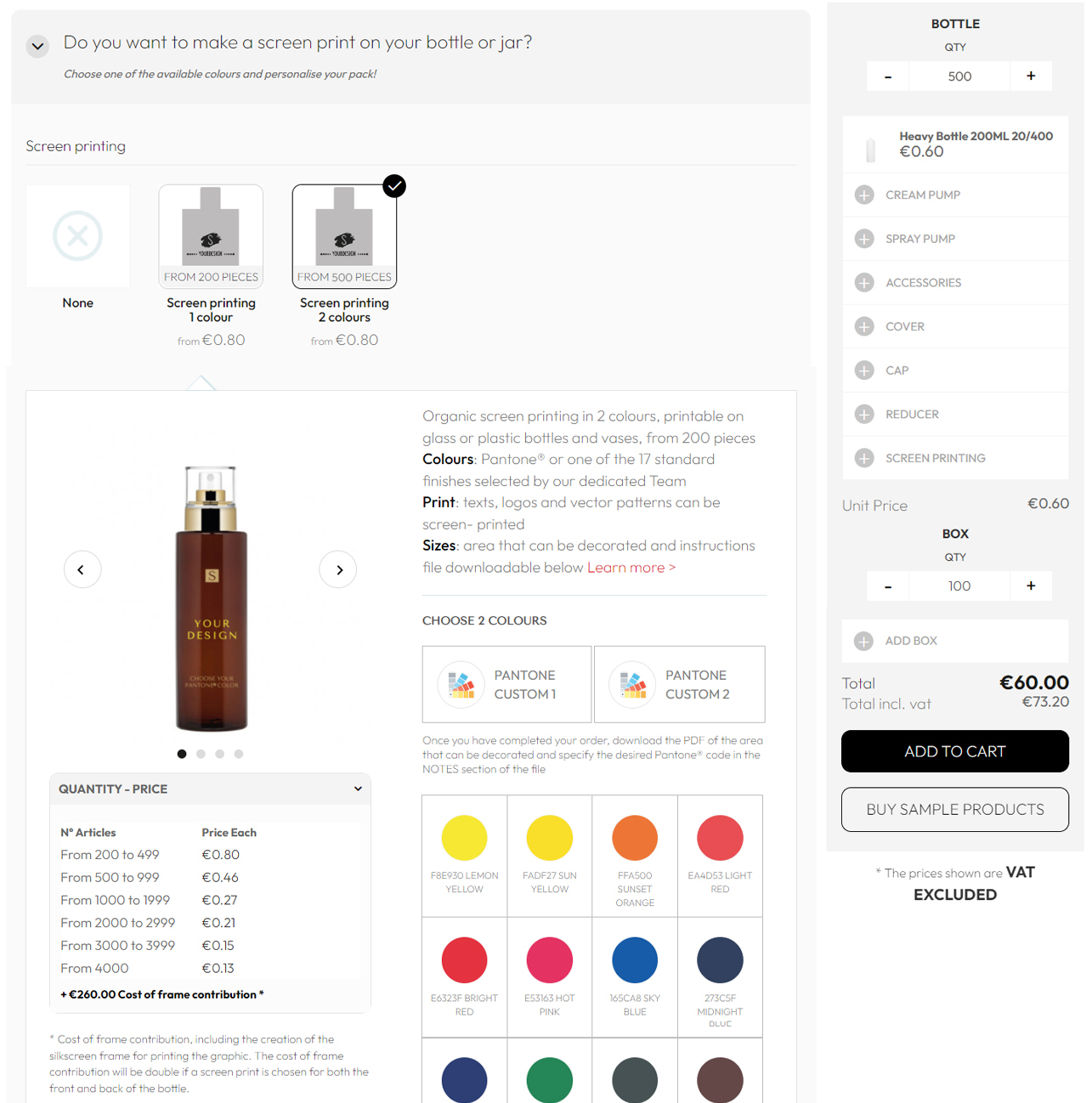 It is of fundamental importance to follow step by step all the operations that inside these documents for the preparation of correct graphic files.
When our systems receive the payment, we will activate the graphics upload area in your Reserved Area. After your order confirmation, you will also receive an email with the upload procedure. Once the upload of the artwork with your graphics has been completed, your file will be checked by our graphics team who will either approve or reject them. In the latter case, the customer service will contact you to give you more details to upload your graphics again. In the case of approval, the graphics team will upload the executive print file in the reserved area: it must be accepted to process your order. The production time is about 4 weeks from the approval date of the final graphics.

Buy the "Screen printing samples kit" and touch with your hand the screen printing quality. It includes screen printed plastic and glass bottles, in different finishes. You will then be able to check the 14 glossy and the 3 metallic shades and the printing performance. If you don't have your own graphics, don't worry: a designers team can help you to create one. Just contact us here and you will receive a quote from our customer service.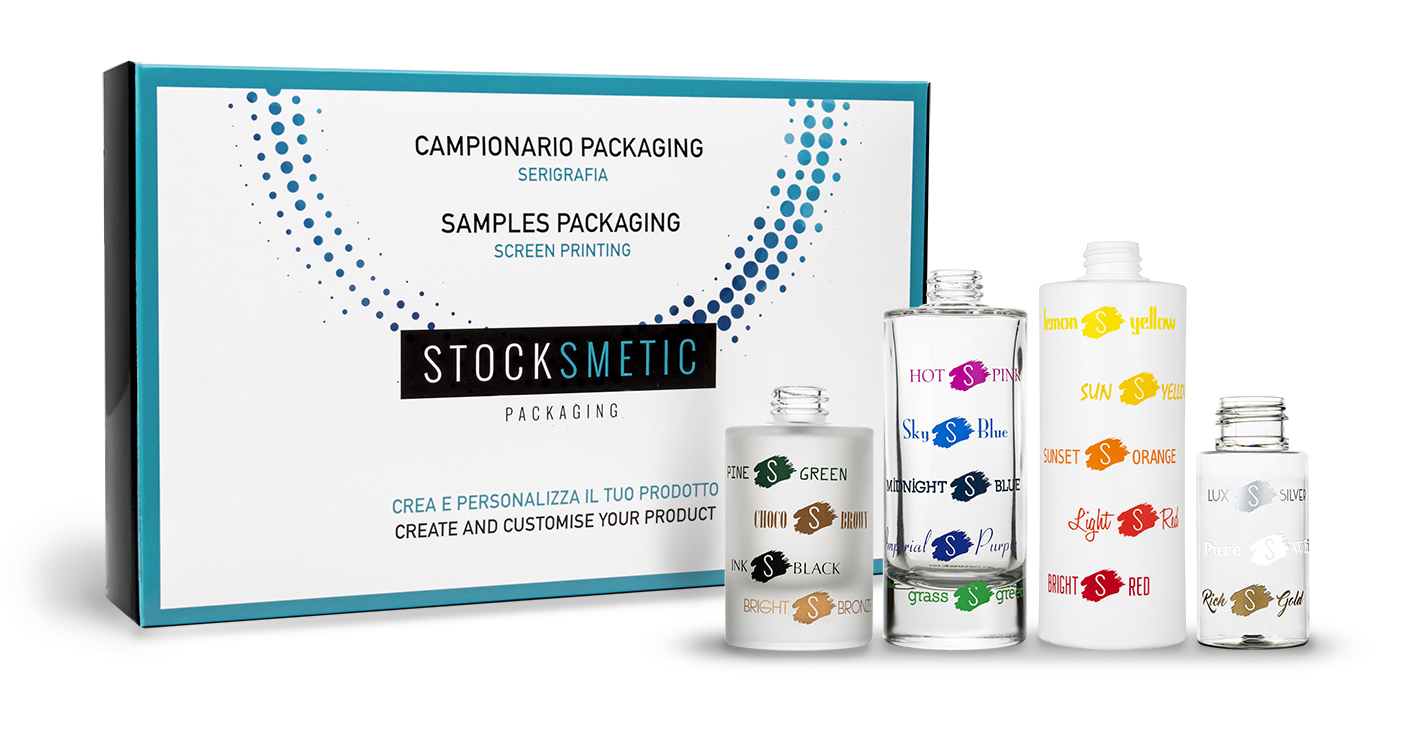 Thanks to this innovation, Stocksmetic Packaging allows a complete customization: the new screen printing service gives the opportunity to our customers to create a highest level cosmetic line.