Spending special moments of relaxation in a spa can be the secret to regenerating mind and body: however, it is possible to enjoy this peaceful sensation by recreating a corner of wellness in your own home, thanks to professional products and treatments.
Stress and the daily frenzy can be real enemies for the body and in order to find inner peace, recharging one's vital energies, it is essential to spend time taking care of oneself, through real wellness programs to be used every day.
Many brands have created total wellness lines, designed to relax and regenerate the body. Scrubs, creams and gels, energizing oils but also lotions with anti-aging and repairing effects are just some of the formulas on the market, created to give new light to spirit and body. These products are enriched by vitamins and minerals, with antioxidant action that promote nutrition, hydration and exfoliation of the outermost part of the skin, giving a visibly brighter, healthy but above all relaxed look.
Total Wellness products: choose the practicality of Stocksmetic packaging
Enhance your total wellness cosmetic products with custom packaging that combines practicality, design and sophistication. Within the range proposed by Stocksmetic you can select bottles, jars and accessories that guarantee quality but above all a very comfortable spa experience at home.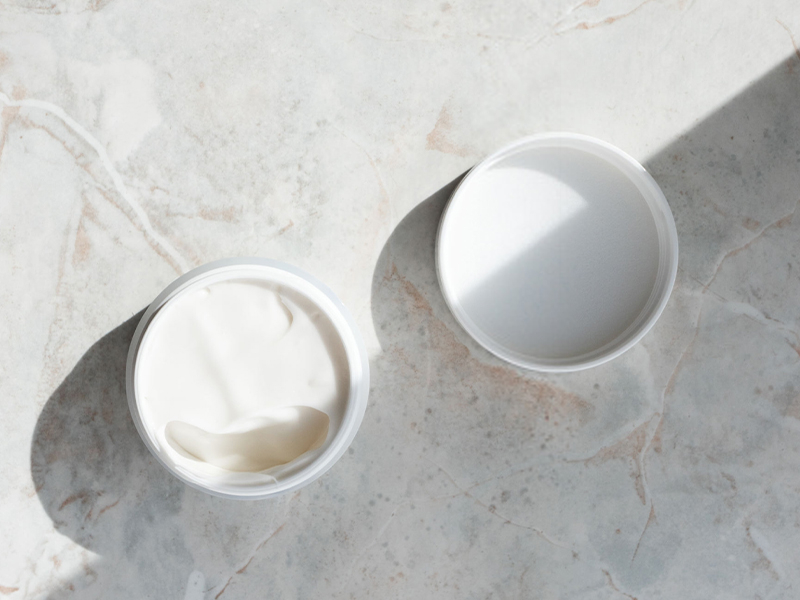 The 250 ml Pure green Pe jar and the 300 ml Tubo bottle are two easy-to-use packs ideal for containing scrubs, bath salts and bath foams based on argan and almond oil with relaxing power.
Once the bath is over, it is essential to apply a cream or an oil spray enriched by aloe vera and vitamin E, making soft circular massages all over the body. In this case, the packaging we recommend is the Sharp bottle combined with the black Disc Top cap or the silver Slim spray pump.
Finally, to recreate a totally relaxing atmosphere, it is important to perfume the room with delicate fragrances reminiscent of nature. In our e-shop, it is possible to create home fragrance with our essential oils and personalize them in a unique way with simple and design packaging and accessories.
It only takes a few steps to create your own total wellness line and give a touch of originality to your products: we are at your side to support you and recommend our best packaging for an exclusive and timeless collection.