As the season changes, so do the makeup trends, and therefore we have collected the must-have products for spring 2022 here for you.
Eyeshadow
A must-have for this spring 2022 is unquestionably the nude eyeshadow, but we will also see many pastel-coloured eyeshadows, such as lilac or the Pantone 2022 Very Peri. For your eyeshadow line, rely on our black Compact Magnet Follie, an elegant and convenient packaging for both powder and cream formulations.
For a make-up that enhances the eyes, on the other hand, we can dare bolder, multicoloured lines with eyeliner. With Eyeliner Circus it will be child's play to create a super colourful eyeliner line!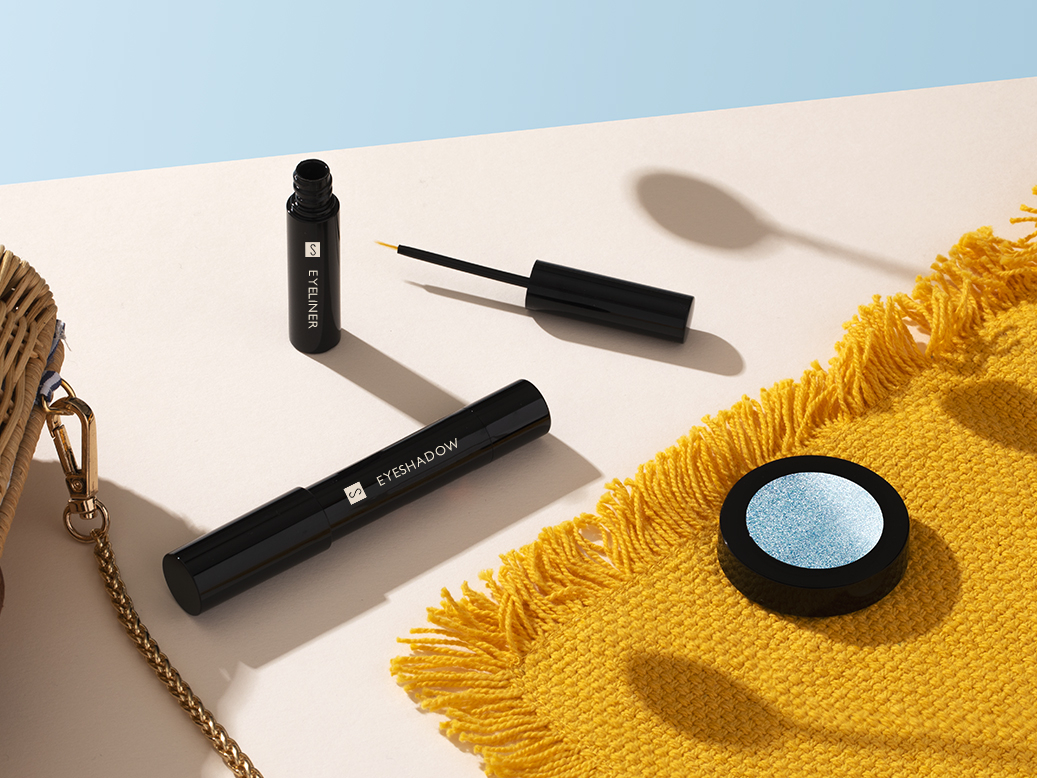 Eye pencils and blush
The most widely used multi-tasking products in make-up are definitely eye pencils and blushes. The former are preferred with a soft tip so they can also be used to define the contour of the lips. For this type of product, perfect for creating smokey eyes and intensifying the gaze, you won't find better packaging than our Chubby Glam.
The cream blush stick, on the other hand, can be applied not only on the cheeks but also on the eyelids and lips to achieve a harmonious monochrome look: give free rein to your creativity and create your own blush line with Stick Lou S black.
Mascara and brow gel
Finally, let's not forget the mascara, essential for giving depth to the eyes. In warm weather, however, apply a little and only after emphasising the crease of the eyelid with a nude eyeshadow for a fresh, natural effect. The Mascara Manhattan packaging is perfect for both mascara and brow gel, especially indispensable for thickening eyebrows.
Now that you have discovered all the must-have products of the season, you are ready to create your new eye make-up line with Stocksmetic Packaging! Visit our eCommerce and discover our entire selection of cosmetic packaging dedicated to the world of make-up: it only takes a few clicks to create a unique, natural and lively spring/summer collection!