Saffron, also known as the king of spices, is made from a flower native to south-east Asia, which was widely used in antiquity by the Persians, Romans and Greeks. It was mainly used in cooking to impart flavour to food, but also to perfume rooms with cushions that were placed in houses and temples.
This precious spice is a much-loved olfactory note used by noses to create unisex fragrances characterised by warm yet sweet and intense tones perfect for the autumn and winter months.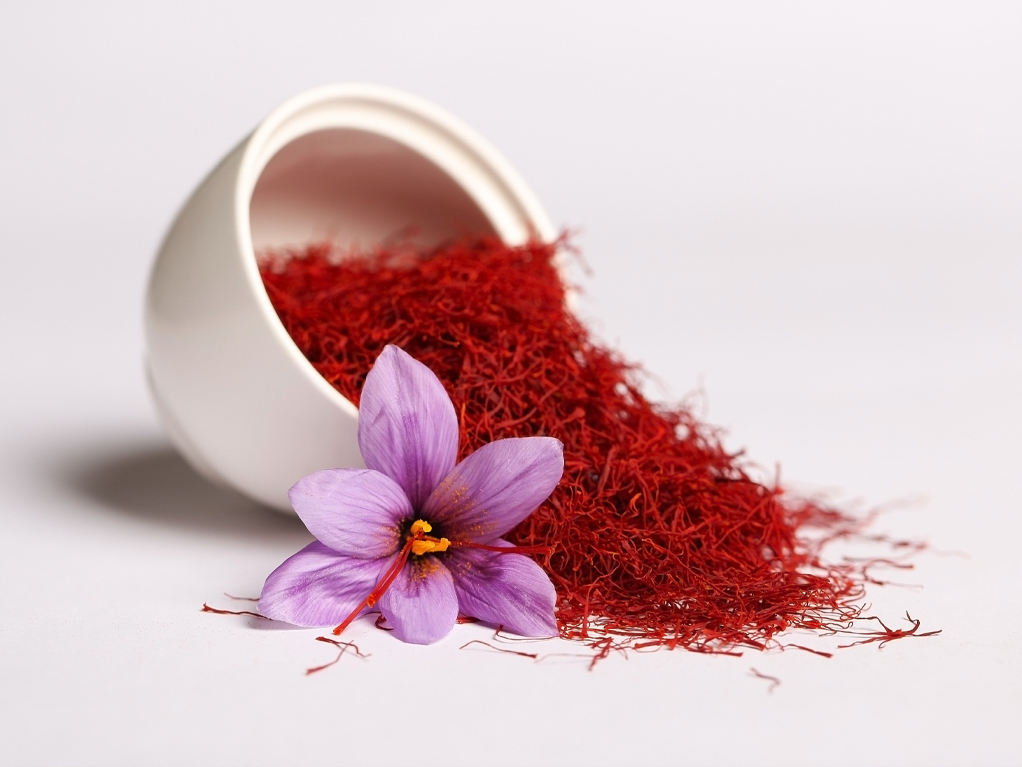 Stocksmetic packaging for your saffron fragrance line
Thanks to their heady and energetic notes, saffron fragrances create real pathways that evoke cultures and histories thousands of years old. To be included in your beauty routine, saffron fragrance will be the star of 2023, warming the spirits and creating unique olfactory accords, such as with citrus notes.
For your saffron fragrance line, we have thought of packaging that can tell your fragrance in the best possible way, such as the 100 ml Himiko bottle to match the Mhp pump in shiny gold. This combination is certainly perfect to give your fragrance an extra touch of elegance and luxury. For packaging with more essential yet timeless lines, the 50 ml Virgi bottle is ideal for your fragrance. Add the signature pump and the New Cylindrical capsule, both in shiny gold, for a result that lives up to your expectations. And we can't forget about room fragrances: thanks to the sinuous lines of our 200 ml Essentia bottle, your saffron fragrance will be released in any environment thanks to the addition of the stick set in the natural colour variant.
Enter our e-commerce and discover our perfumery section where you will find a complete, versatile and refined line of bottles to package your essences. This section is suitable for all your needs and includes elegant glass bottles for exclusive perfumes in 10, 15, 30, 50 and 100 ml, to personalise and make your fragrance line inimitable. Finally, don't forget to complete your chosen products with our screen printing service and customisable boxes!