The press tool is inexpensive and indispensable for creating a fragrance line all by yourself. By implementing the press tool, you will have complete control over the assembly of your fragrances. In our eCommerce you will find two different press tools for your perfumery products, the one to go with the self-crimping pumps for perfumes and the one for sampling bottles of all your fragrances.
Press tool and self-crimping pump: the ideal combo for perfumery bottles
The press tool allows quick assembly of the perfume bottle with our self-crimping pump in gold or shiny silver! Let's discover together the simple steps to have your perfume line ready in no time:
STEP 1: prepare all the components you will need, choosing them from our perfumery section
STEP 2: fill the bottle with your fragrance
STEP 3: place the self-crimping pump on top of the bottle
STEP 4: correctly position the components in the presser
STEP 5: manually apply controlled pressure, just enough to ensure that the components have come together firmly.
STEP 6: release the press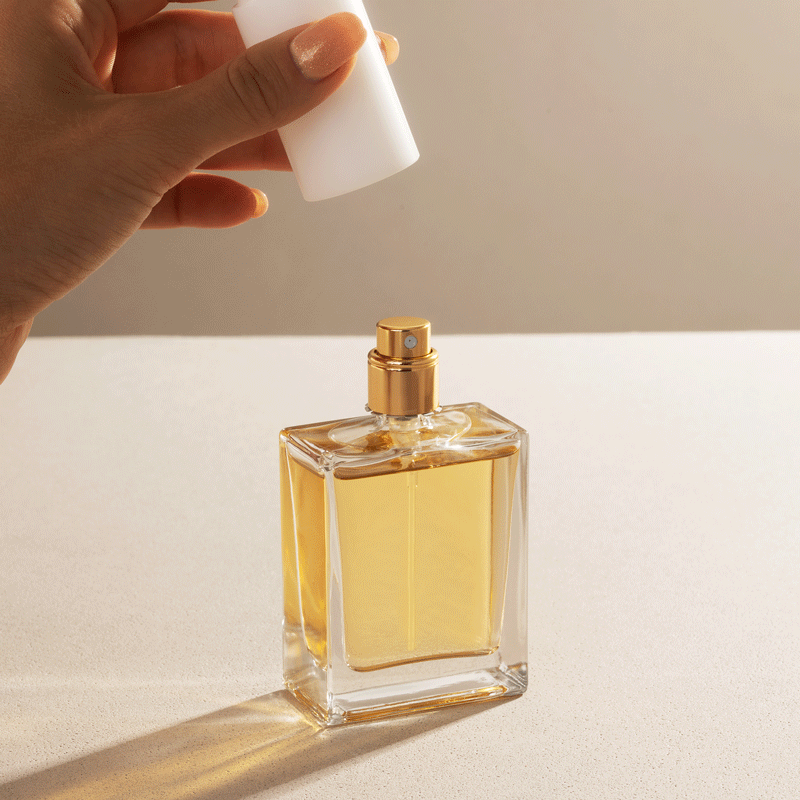 Here you have your correctly assembled bottle, now all you have to do is choose the accessories that best suit your brand to complete your perfume line, such as our capsules and boxes.
Press tool for sampling bottles
Sampling bottles can also be assembled easily thanks to their practical press tool and base! With just a few steps you can have your fragrance samples to give to your customers, let's see them together:
STEP 1: choose your favourite sampling bottle from our website*.
STEP 2: fill the sampling bottle with your fragrance.
STEP 3: insert the sampling bottle in the presser base
STEP 4: place the sampling pump on top of the bottle.
STEP 5: by applying pressure, push the press, thus assembling the two parts.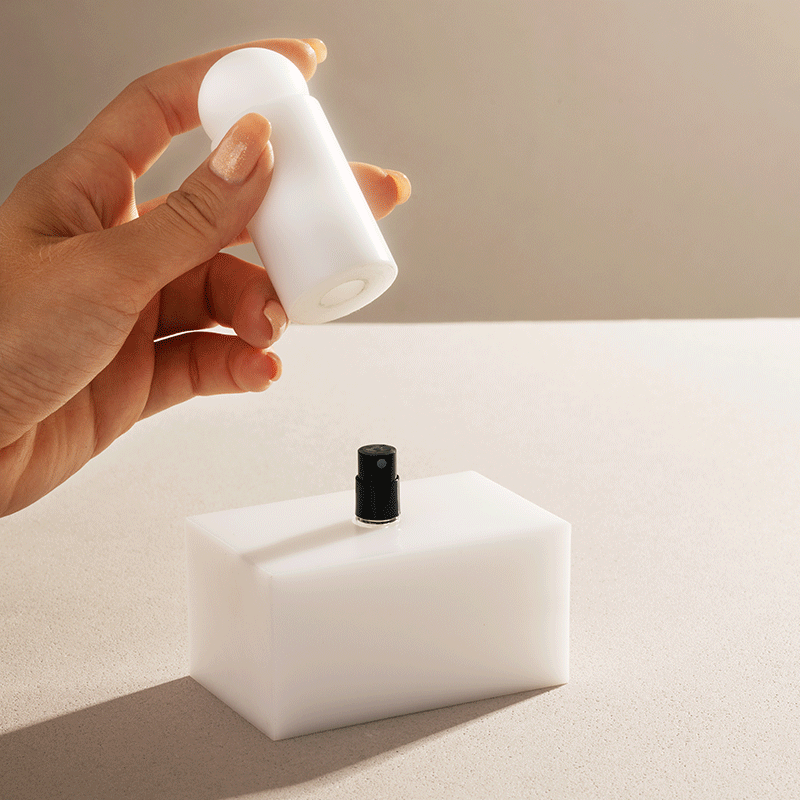 The press not only facilitates assembly but also reduces assembly time by ensuring that all the components of your perfume are precisely aligned: discover now this indispensable tool to ensure your fragrances and your customers an attractive and functional packaging, in complete freedom!
*NB: the 2 ml sampling bottle is NOT compatible with the press tool