We are proud to have Luce Beauty, Alessia Marcuzzi's brand, among our customers. Its skincare products are natural and organic, with formulations dedicated to the health of sensitive skin.
Luce Beauty highlights the uniqueness of each one because "everyone is special for what they are, it is our peculiarities that make us bright" and does not only want to take care of the health of the skin but also that of the planet and its inhabitants. For this reason, its vegan and Italian-made formulas are combined with bottles made of glass and recycled plastic with the aim of becoming a 100% sustainable company and the entire production process green, from the search for raw materials to the packaging of the final product.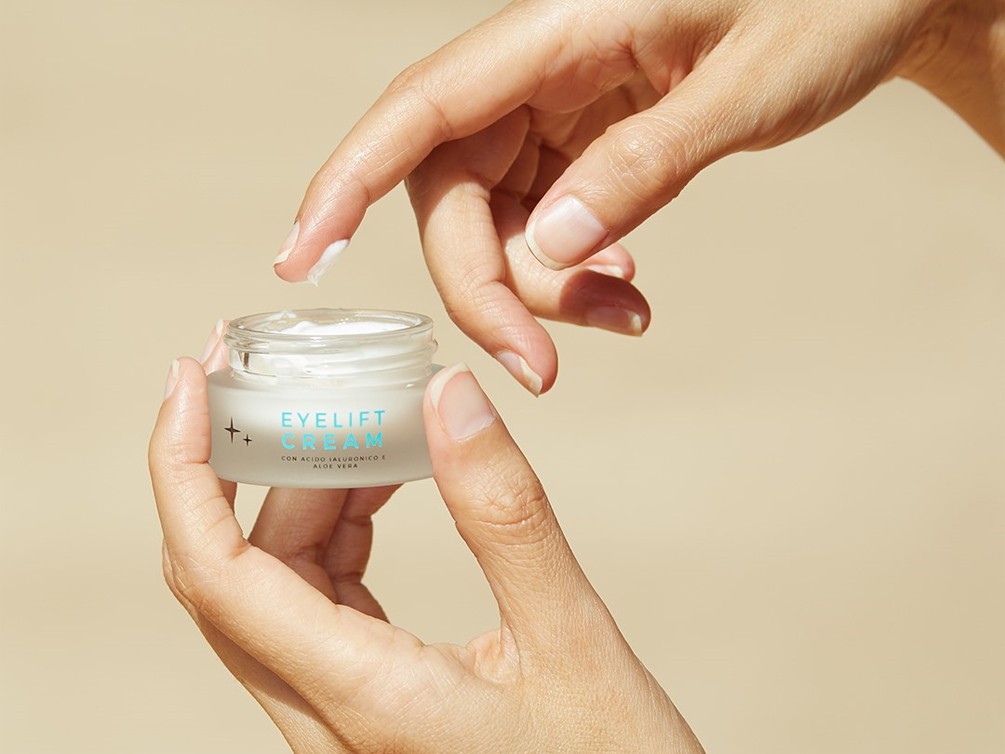 A brand that makes everyone's 'light' shine, also thanks to Stocksmetic Packaging
Serums, oils, masks and creams, Luce Beauty found the packaging it needed for its line in our extensive catalogue, combining minimalist and 'clean' accessories, just like its cosmetic treatments dedicated to the most sensitive skin.
Combined with the Sky cream pump or the Sky dropper depending on the texture of the skincare product, in fact, our 30 ml Sky bottle in frosted glass was the ideal choice for all her serums and facial oils. Filler Boost Serum is a 'nourishing, plumping and anti-wrinkle facial serum with a filler effect that targets the specific needs of time-scarred skin'. The Sky dropper is perfect for this soft and silky, fast-absorbing milk serum that won the green category of the Elle Beauty Award 2022. While the Sky cream pump perfectly matches the viscous texture of Illuminating Serum, a 'moisturising, illuminating face serum with an immediate lifting effect. Rich in high and low molecular weight Hyaluronic Acid, it is ideal for atonic, dull and sensitive skin'. The 15 ml Luxe jar is also very versatile and is used in this skincare line for the eye contour area. For example, it contains Eye Recovery Treatment, an eye contour treatment to minimise signs of ageing and fatigue.
Luce Beauty is proof of how with just a little packaging it is possible to create a successful cosmetics line, easily recognisable to the consumer and in the round, for a complete skincare routine, from cleansing to face mask. All this without failing in its goal of sustainability throughout its production process, from product formulation to packaging.