Everyone knows about the use of essential oils in aromatherapy, room diffusers and scented fragrances, but it is much rarer to hear about their use in cosmetic products. Truth be told, thanks to their preservative, anti-inflammatory, antibacterial and antiviral properties, essential oils are powerful allies for natural cosmetic lines and as well as promoting cell renewal, some of them are also able to stimulate metabolic processes.
If we want to use essential oils in cosmetics, we must always bear in mind that their concentration in a cream should never exceed 3%, and it is even better if it is between 1 and 2%. Another important consideration concerns the carrier used for essential oils: the best are vegetable oils, primarily jojoba oil, which does not go rancid and does not alter the fragrance of the final product.
In this blog, we've taken a look at three of the most popular essential oils and better understand their properties:
Ylang Ylang is a plant from Asia which has relaxing properties and helps to combat anxiety and stress. Used in relaxing body creams, this essential oil not only helps you sleep better but also restores the mental and physical balance that daily stress unbalances.
Damask rose has many functions, including energising and soothing. Thanks to its astringent, antibacterial and purifying properties, the rose reduces excess sebum and keeps acne, inflammation and skin redness at bay. Finally, rose contains vitamins A, B, C and vitamin E, which have an antioxidant and toning effect and delay the appearance of wrinkles.
In cosmetics, rosemary essential oil is used in skin care and cleansing products and even in the formulation of shampoos against dandruff and hair loss. It is also very well used in the preparation of toothpastes and natural deodorants due to its antiseptic action.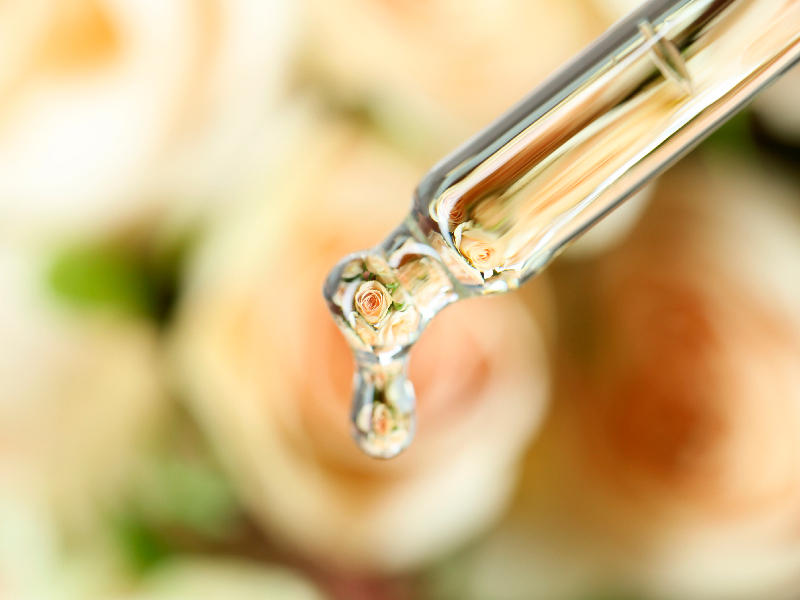 Create your own natural cosmetic line with quality essential oils
Stocksmetic has created a section dedicated exclusively to essential oils suitable for the preparation of cosmetic products. Here you will find our best blends: from fruity to floral or spicy, there is something to suit all tastes, or should we say all noses!
Enhance your cosmetics line with packaging that emphasises the naturalness of your formulas and a design that will win over your customers. For green packaging that is up to the job, choose the bottles and jars from our sustainable packaging section. Made of Green Pe and r-Pet plastic, they are ideal for formulations based on natural ingredients.
Enter the world of Stocksmetic and discover all our packaging designed for your beauty products: you can personalise them with our cases and add your logo and graphics thanks to our screen printing service.