Are you about to launch your new cosmetic product? Our airless bottles are the best way to store your skincare products without compromising either the integrity of the formulas or the aesthetic design of the line.
Airless technology allows you to dispense your cosmetics without letting them come into contact with air and other external agents. Remaining protected from contamination, your formulas do not oxidise and retain their most characteristic active ingredients.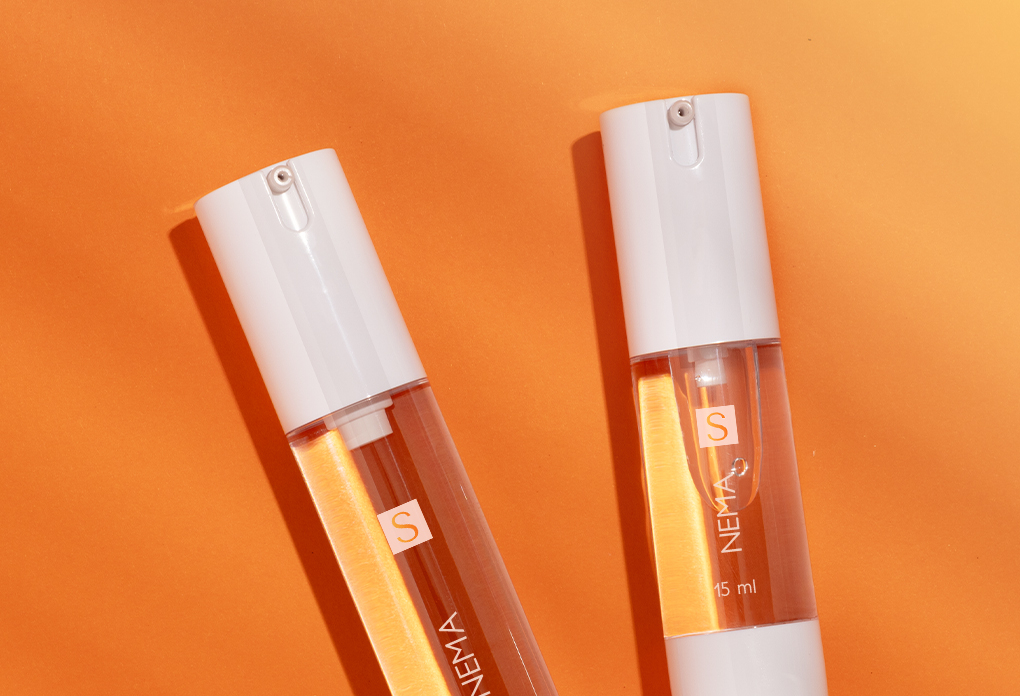 Our Airless packaging consists of a bottle with a piston and a dispenser pump with a cover. They are equipped with a mechanism that, once the dispenser has been activated, gradually raises the piston to dispense the product. Your formulas never come into contact with air because this system prevents air from entering.
Let us look together at the advantages of this type of packaging:
- greater hygiene. As a matter of fact, there is no need to pick up the product with your fingers in the container,
- less use of preservatives. A cream in a jar must contain enough preservatives to prevent degeneration of the active ingredients and consequently of the product's effectiveness. Instead, airless technology prevents oxidation of the formula because the contents do not come into contact with air. This also allows you to use fewer preservatives in the formula, extending its expiry date.
- easier-to-use cosmetics without waste. With airless bottles, the contents are fully utilised: the cream pump pushes any residual cream towards the dispenser, which allows the right amount of product to be dispensed with each application to the great satisfaction of customers.
It is well known that books shouldn't be judged by their covers, but the packaging you choose for your cosmetic line certainly says a lot about your products: offering a cream or lotion in an airless bottle will position it among the high-end products, not only thanks to its contemporary and avant-garde lines, but also and above all thanks to the advantages that this packaging technology offers. Discover the wide selection of airless bottles you can find in our eCommerce to better protect your skincare line and offer your customers top quality products.