The care for the well-being of the skin and a beauty routine are not only a female prerogative: men are also increasingly sensitive to skin care and the use of natural products to reduce the signs of aging.
The men's beauty routine includes a few simple steps to always have a perfect skin.
One of the first steps is cleansing: in the evening it is important to cleanse the face of pollutants and harmful substances accumulated during the day, using delicate products that keep the skin hydrated. At the same time, it is essential to wash the beard with a natural shampoo, which does not alter the pH.
Also the removal of dead cells through an exfoliating treatment is a key step to have a brighter and younger skin. It is recommended, therefore, to do a scrub, at most three times a week, depending on your skin type. In addition to deep cleansing the skin, this practice will be useful before shaving, making it easier and creating a smooth skin effect.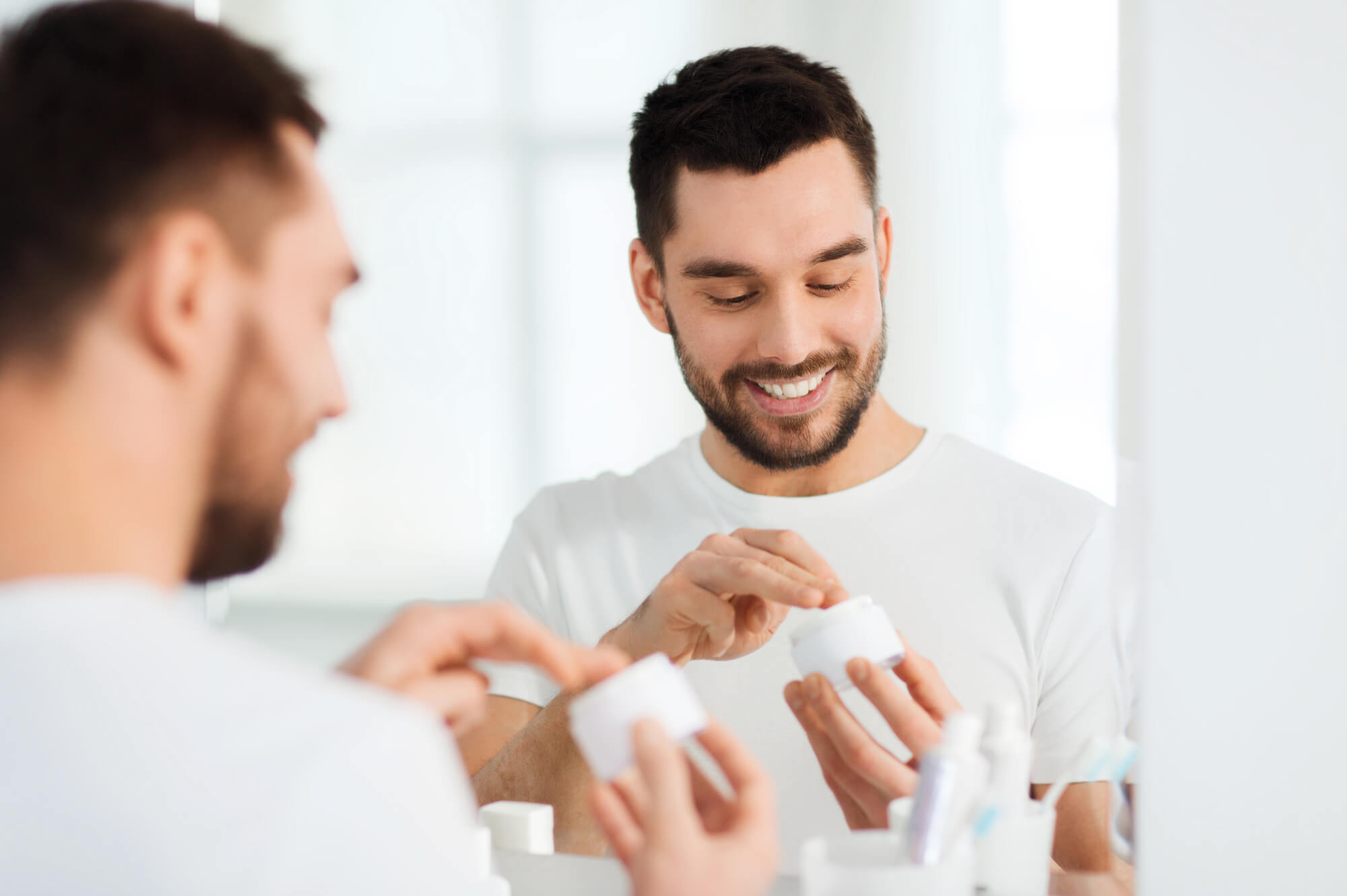 To complete the men's beauty routine, it is recommended to apply a moisturizing cream based on natural ingredients or a specific oil for face and beard. These products will allow you to have a skin immediately brighter, healthier and moisturized reducing wrinkles and other imperfections.
A men's skincare line with Stocksmetic Packaging
More and more barber shops, pharmacies and cosmetic houses are creating specific men's skincare lines. Stocksmetic has a wide range of packaging that are perfect for containing these types of formulations.

Each container can be customized with unique accessories and with labels and boxes in which you can insert the logo and graphics of your brand: a practical and fast solution that will allow you to have a complete packaging line, saving costs and production time.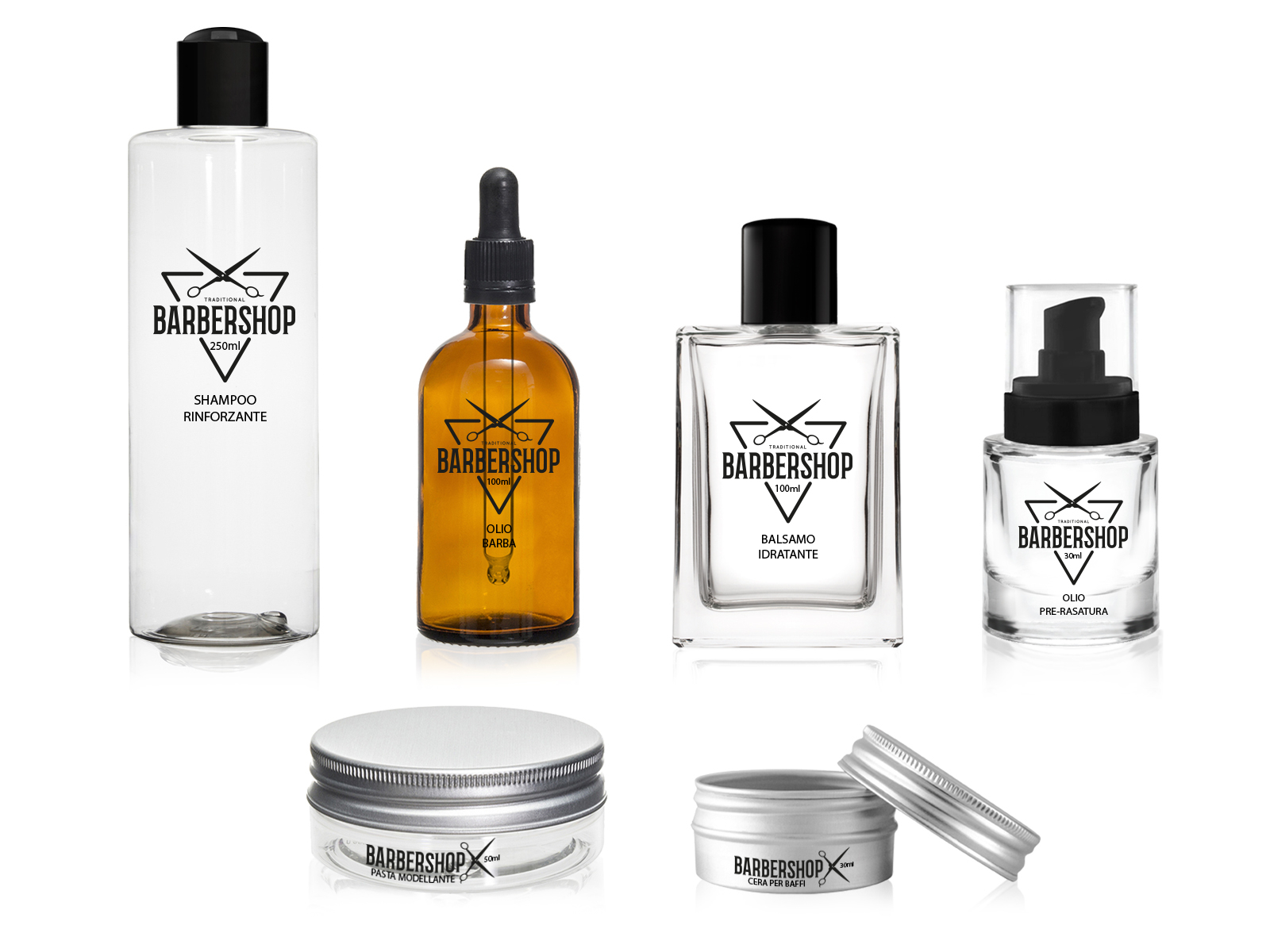 Inside our Barberia line you can find a selection of packaging perfect for men's cosmetic products. In particular, the 250 ml Round bottle combined with the black Disc Top cap is the ideal solution to contain all the formulations for facial cleansing such as tonics and delicate shampoos.
While the 50 ml Luxe black plastic jar and the 30 ml Heavy bottle with dropper are ideal for products such as creams and moisturizing oils.
If you are looking for a pack for exfoliating treatments such as scrubs, the most suitable pack is the 250 ml Round jar with aluminium lid that allows you to preserve the product in the best possible way, avoiding external contamination.
Discover our product catalogue and create a men's skincare line that will surprise your customers: on our website you will find high quality and Made in Italy packaging and accessories, always available in stock even in small quantities.