Summer means holidays and weekends out of town. Packing for a few days may seem a difficult task, but the trick is to optimize spaces. So let's find out how the choice of the right makeup packaging can simplify even the preparation of the smallest bags.
The essential makeup products in a woman's bag are not so many. What's important is to choose functional, versatile and space-saving products that fit even the smallest beauty bags. But what are the 5 beauty products that you can not do without?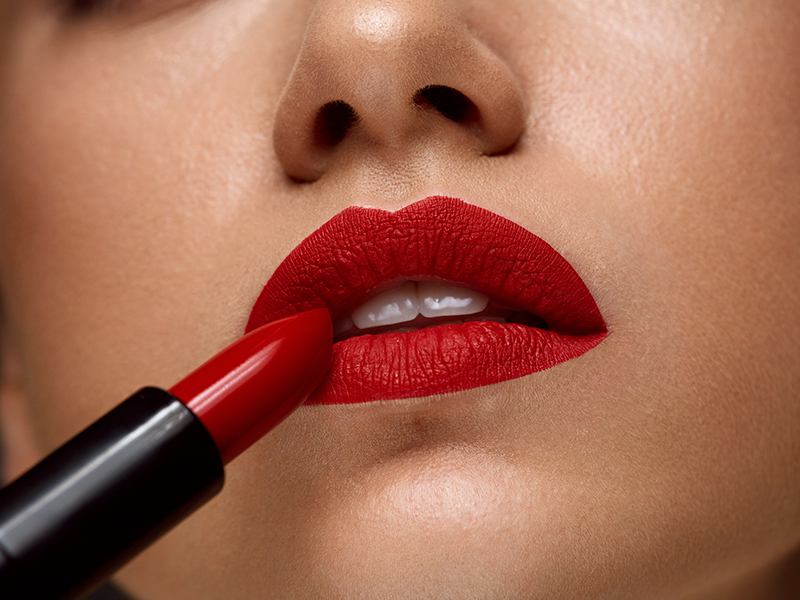 Compact makeup packaging for express touch-up with face powder
After a whole day away from home, our skin is subject to stress and weather and naturally tends to shine. The solution? A good compact face powder, perfect not only for fixing foundation but also for mattifying and harmonizing complexion. The best packaging for face powder is a makeup container of the Stocksmetic Compact Circus line, available in two practical formats: large or small.
Perfect lips with lip stick and lip balm packaging
Cocoa butter is an essential ally to nourish the lips stressed by the wind and the sun, leaving them soft over time. If you want to bring it comfortably with you, Stocksmetic offers a specific makeup packaging like the Circus Lipstick container, available in small size and elegant glossy black finish.
Volumizing, waterproof or colored: makeup packaging for mascara
The third essential product in every beauty bag is definitely the mascara. Besides intensifying the look with just one application, you can find a lot of different types and formulations. From volumizing to waterproof formulas, from mascaras that lengthen eyelashes to the most extravagant and colored ones. And what about the makeup packaging? Our choice is the glossy black Circus mascara bottle whose strenghts are practicality, compact dimensions and an essential design.

Makeup packaging for eyeliner
It is well known that eyeliner puts a strain even on the most experienced makeup addicted. But for those who cannot renounce the black line, having a makeup product in the bag for a quick retouch can really save your day. The Stocksmetic's advice is to keep your eyeliner in a dedicated makeup packaging, such as the Circus Eyeliner bottle with cap and precision brush.
Kiss-proof lips with intense colour: makeup packaging for lip stain and lip gloss
Lip stains, long-lasting liquid products that give a semi-permanent matte effect, have been available in all the makeup collections for some years now. This kind of evolution of traditional lipsticks is a great compromise for those who want kiss-proof lips and an intense colour all day long. That's why lip stains are the ideal makeup to bring with you for a quick touch-up after a dinner or an aperitif, or to intensify a daytime look with a touch of glamour. Stocksmetic studied the Circus Lip Gloss clear container, a makeup packaging specifically designed for lip gloss and liquid lip stain, completed with its cap and brush applicator.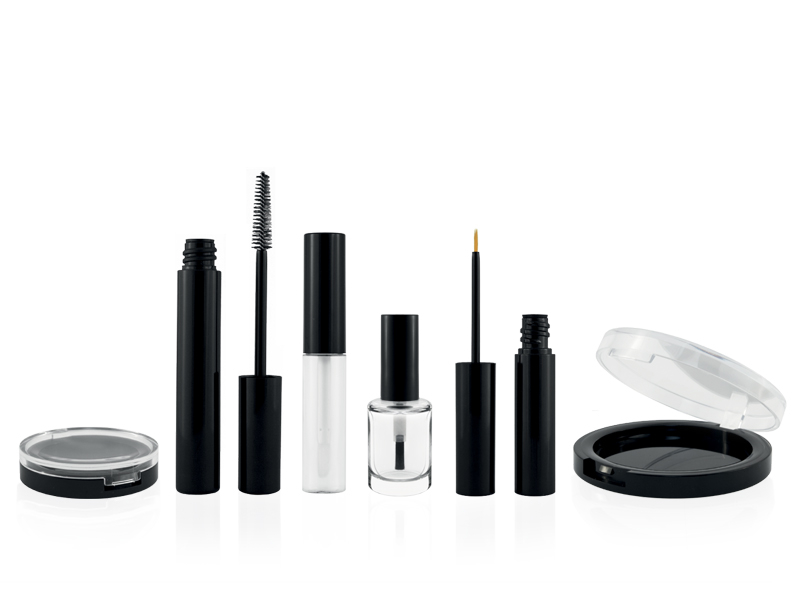 Stocksmetic Packaging: the best solution for your cosmetic and makeup products
These are just some of the most useful and versatile products to bring with you. But what matters is having a makeup packaging which is practical, compact and smallest bags-proof.
Get inspired by Stocksmetic's cosmetic packaging lines and discover the exceptional stock clearance promotion on the best makeup containers. With Stocksmetic you will find functional and quality cosmetic containers with a fully customizable design. From the choice of the best bottle or jar to the customization with boxes and labels refined with your graphics.
Continue to follow Stocksmetic to discover all the news on cosmetic packaging and contact us for more information!