With every season change skin care routine is an essential step to take care of your skin. The arrival of autumn and the first cold risk giving you dull complexion. So let's run for cover! Here are our tips about the must-have skin care products: just a few multi-functional cosmetics to be stored in glass bottles
Keeping skin bright, compact and toned even in autumn is simple. All you have to do is adapt your skin care routine to the new season. Wind, cold and weather conditions in fact risk weakening the skin, making it dry and dull. So let's discover all the products recommended by the Stocksmetic team to awaken the skin in just a few simple steps and to prepare it to better face autumn days.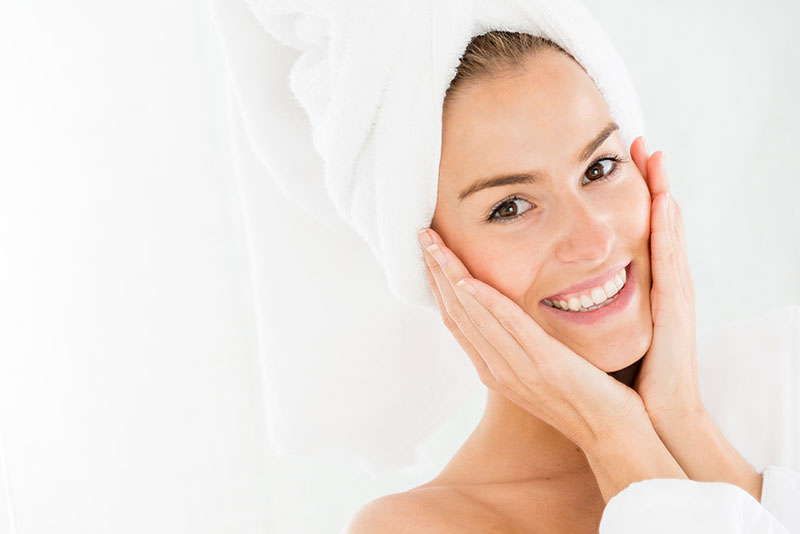 Glass bottles for tonic and cleanser
A good skin care routine begins in the morning. The best way to wake up your skin is to start the day with an energizing shower. Hot water helps to dilate the pores in order to prepare the skin for cleansing. After the shower, the most suitable face product is tonic, a water-based solution that deeply cleans the skin eliminating impurities and residual makeup. The liquid formulation also helps to wake up the skin in a gentle but effective way, rebalancing its natural acidity.
For a correct application just pour a few drops of tonic on a cotton pad and dab it onto the skin with circular movements. But what is the best cosmetic packaging for this kind of product? Stocksmetic offers many types of glass bottles in different shapes and sizes. Some examples? The Pure glass bottle available in 100 or 50 ml size, also in the elegant Glossy White edition, the 50 ml Luxe bottle or the Heavy frosted glass bottle.
Each cosmetic packaging is completed with a rich assortment of specific accessories for skin care products. For the tonic we recommend to combine the Ice Spray Pump in shiny gold finish or the Sky Spray Pump in the Glossy White version, complete with transparent cover.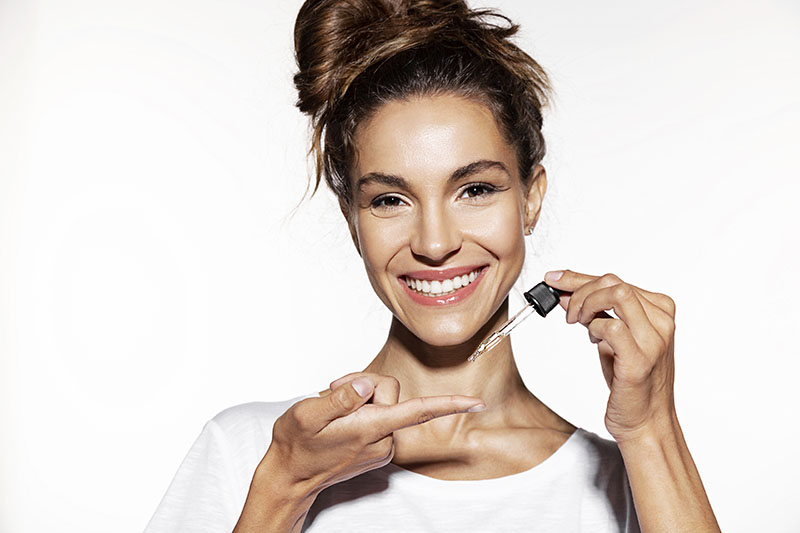 Face and eye cream in Stocksmetic glass bottles
After cleansing it is time for face cream. For the fall season we recommend creamy and moisturizing products to deeply nourish the skin and give it the right hydration. The day cream is also perfect as a base for make-up. What's the most suitable packaging for face creams? Certainly a glass container with a lid. Among the Stocksmetic solutions we suggest The Luxe glass jar or the 50 ml Sublime model in frosted glass. For those who are looking for a unique and sophisticated packaging, there is the Luxe jar with a silver metallic finish or the elegant 50 ml Miracle jar.
The eye contour deserves a specific treatment, as it is a particularly delicate area that requires a custom product. The skin around the eyes is in fact 4 times thinner than the rest of the face and therefore tends to dry out more easily. For this reason we should always use moisturizing products enriched with vitamins, antioxidants and natural oils.
For this kind of cream, recommended to prevent dark circles, bags under the eyes and wrinkles, Stocksmetic has designed specific glass bottles. Such as the mini-size glass jars of the Luxe line, available in the 5 ml, 10 ml or 15 ml size or the mini glass bottles of the Heavy line, that are also perfect for anti-age creams and serums thanks to their dropper applicator.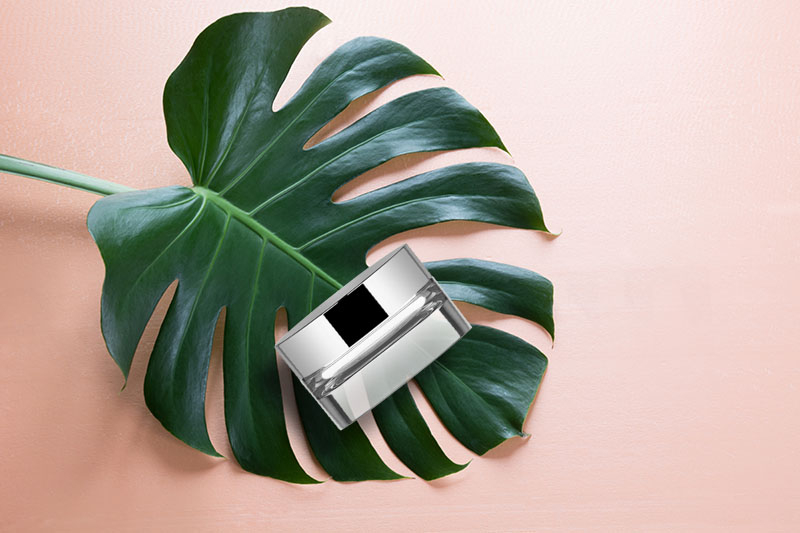 Body cream and scrub for soft and hydrated skin
Not only face cream: after the shower you should apply a good rich and nutritious body cream. The glass bottles designed for this type of cosmetic must guarantee the perfect preservation of the product and keep its moisturizing properties unaltered. For body creams our team has selected some specific cosmetic packaging. Like the 100 ml Heavy bottle, the elegant Luxe in frosted glass or the new 30 ml Sky bottle.
For a deeper cleansing, finally, you can opt for an exfoliating scrub. The scrub, which is an indispensable step for a perfect skin, is characterized by a grainy texture that is perfect to exfoliate the superficial layers of the skin.
This product, that should be used at least once a week on the skin of the face and up to twice on body, removes impurities and excess sebum by stimulating cell regeneration. Since it often contains natural extracts, it is crucial to best preserve all its beneficial properties. For this reason Stocksmetic has designed specific glass jars and bottles such as the 100 ml Heavy Jar in frosted or transparent glass. For an exclusive and original packaging, you can choose the Luxe Jar with matte black or total white finish. A design solution that guarantees the perfect preservation of your body scrub and cream.
Glass bottles and jars: discover the Stocksmetic catalogue
Stocksmetic offers a rich assortment of cosmetic containers for the most diverse needs. Whatever is your product, in our online catalogue you can find bottles and jars with different shapes and sizes. For those who want to create their cosmetic line for skin care but are looking for inspiration we studied the Collections section. It includes different combinations of containers designed for different needs.
Many years of experience, expert partners and the best raw materials allow us to provide practical and high quality cosmetic packaging. In addition, each bottle or jar can be customized with the best accessories and your logo. How? You only have to choose the perfect accessory for each product, select label and box and load the desired graphic.
What are you waiting for? Start creating your own cosmetic line of skin care products with Stocksmetic glass bottles. Contact us for more information and continue to follow us to find out the best tips from our team!