At this particular time, masks are a fundamental device to protect your own health and the health of others. Nowadays, when you leave home, enter a shop or go to work, it has become common practice to wear them, especially if you are in a closed place in contact with other people. The use of masks, however, is not always easy as they can cause skin irritation and can be really uncomfortable to wear, especially if worn for a long time.
Stocksmetic, to meet the needs of the market and its customers, has introduced in the Hygiene & Safety section of its e-shop the ARYA mask, an innovative product, completely Made in Italy, designed to ensure greater personal protection, in full respect of the environment. It is a class I type II facial mask for medical use composed of separate and interchangeable elements, made in accordance with art. 15 paragraph 2 of Law 24 April 2020, n. 27. Authorization n. AOO-ISS - 04/06/2020 - 001977. The system, form and technology are protected by the invention patent 102020000007651 (ITALIAN PATENT PENDING).
The kit includes:
1 transparent inner shell

1 transparent outer shell

1 aesthetic black grid

1 transparent internal support grid

1 white cord

1 cord adjusters

30 filters

1 leaflet with explanation in Italian and English
The product is sold in multiples of 10 kits.
ARYA masks represent an effective filtration solution made of the highest quality materials. Thanks to the innovative filtering system, combined with the easily modular, washable and sterilizable body elements, these devices are a valid alternative to fabric masks.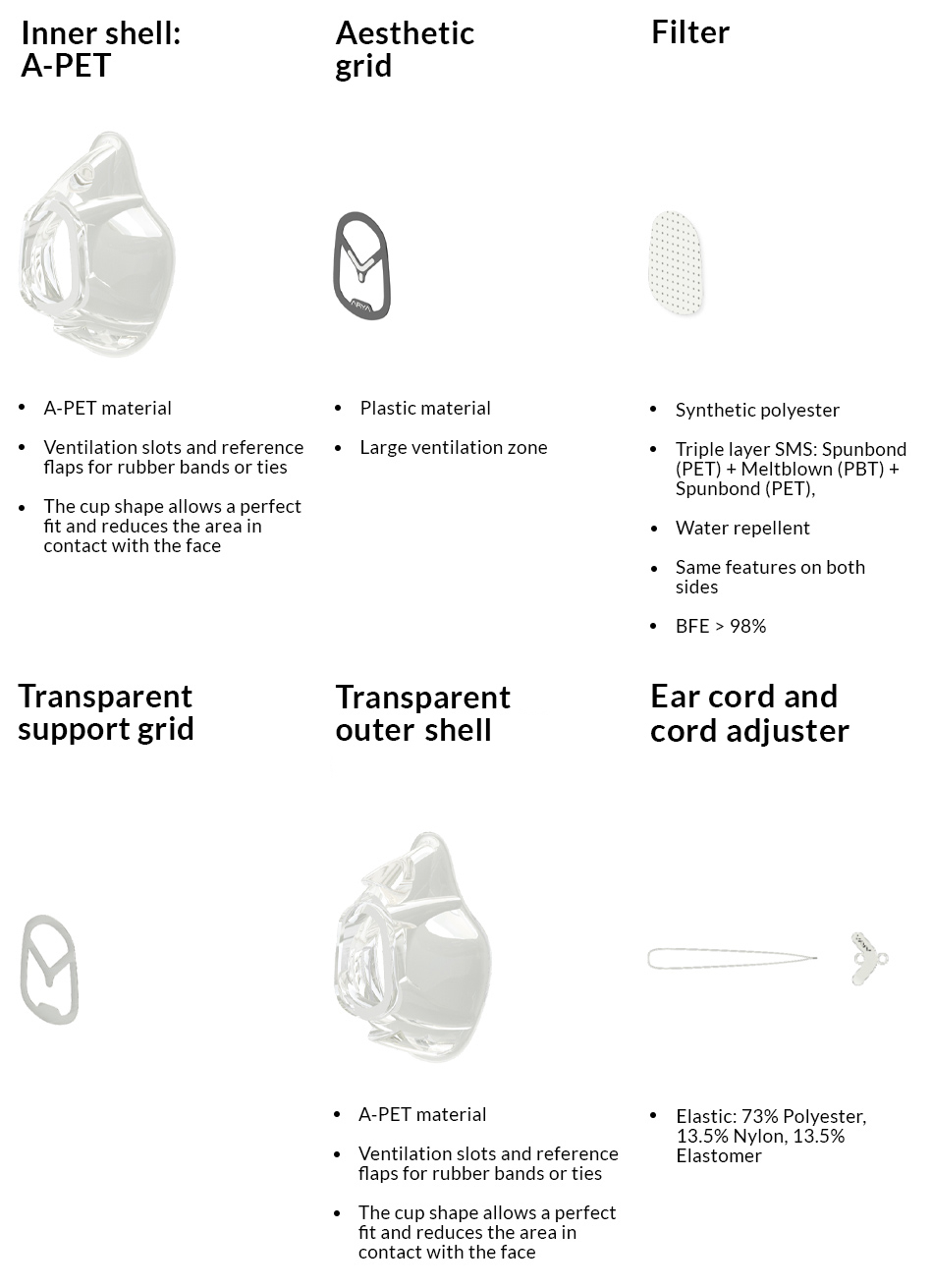 In addition to ensuring greater protection, they stand out for the additional advantage of environmental sustainability, thus being recyclable and eco-sustainable: in fact, it is not necessary to replace them every time you wear them, but simply change the filter. In each package there are 30 filters, composed of 3 layers of filter fabric, easily interchangeable: once they are finished, they can be purchased in our online store in packs of 30 pieces.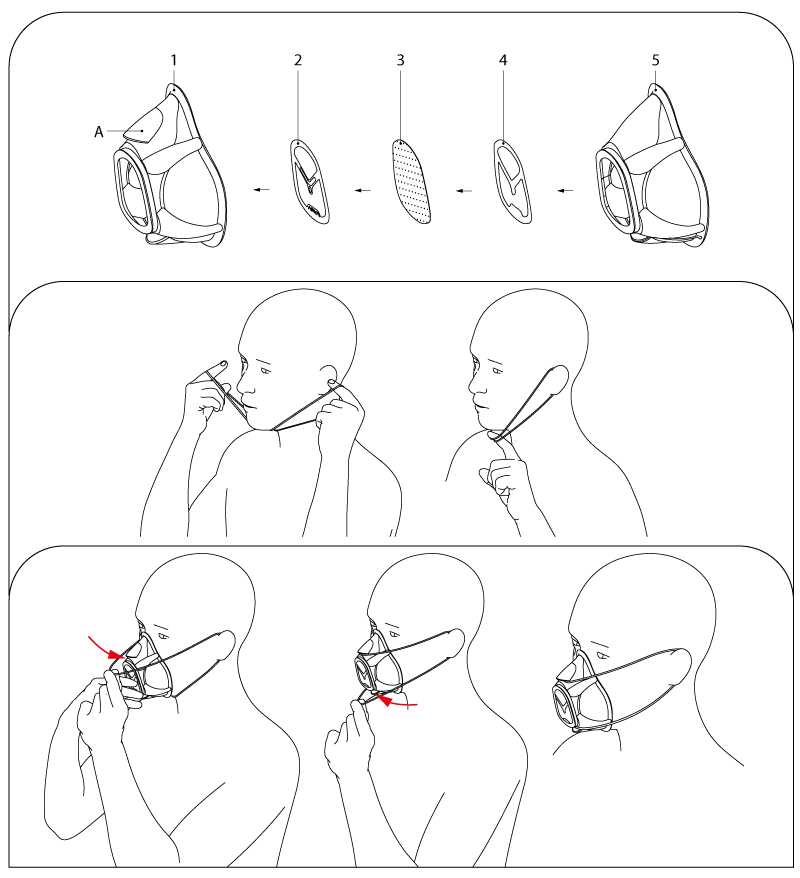 Moreover, they are very comfortable to wear: the shape of the shell, which creates distance from the face, allows easier breathing and better skin transpiration, reducing the appearance of annoying skin irritations. ARYA masks are very comfortable to wear also for those who wear glasses - without the risk of fogging them - or when you are in humid environments, such as on the beach or while doing sport: in fact, the breathing vapour is deposited on the shells and evaporates quickly.
Visit our online store and discover the innovative ARYA masks, the latest generation of devices that guarantee greater personal protection and respect for the surrounding environment to wear at all times of the day.