At this particular time of emergency, hand cleaning is essential to protect ourselves and the spaces in which we live. However, it is not always possible to wash your hands thoroughly with soap and water, especially if you are away from home: in these cases there are practical hand sanitizers to take with you on every occasion.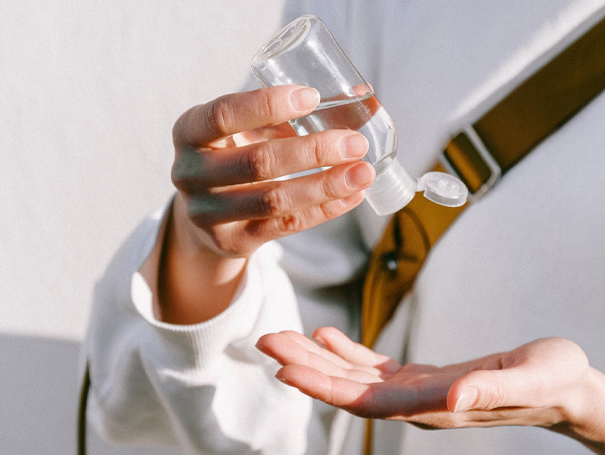 Hand sanitisers can also be made at home using a simple recipe provided by the WHO. For 1 litre of solution, the following ingredients are required:
833 ml of 96% ethyl alcohol - (799.68 ml anhydrous alcohol and 33.32 ml H2O)
42 ml of 3% hydrogen peroxide - (1.26 ml of H2O2 anhydrous and 40.74 ml of H2O)
15 ml vegetable glycerine (98% glycerol) - (14.7 ml anhydrous glycerine and 0.3 ml H2O)
110 ml of distilled water, or distilled or boiled water
To prepare the solution, simply use plastic, metal and wood tools and then conserve it in plastic and glass containers.
A packaging line for hand sanitizers with Stocksmetic Packaging
To best preserve your hand sanitizers, it is important to choose high quality packaging. Stocksmetic has a wide range of packaging that are perfect for this kind of hand sanitizer solution.
A handy packaging to take out of the home or to work is the 15 ml Drop bottle in white plastic: it is a practical drip dispenser that allows simple and anti-waste applications.
An alternative solution is the 50 ml Luxe bottle in frosted glass available on our e-shop at a special price. This pack can be combined with the black Ice cream pump to obtain a complete container. If the solution is liquid or gel, you can opt for spray pumps or black Ice cream.
Finally, if you are looking for plastic packaging in a larger format, the 150 ml Sharp bottle is the best choice. In case the solution is liquid or gel, you can opt for spray pumps or black Ice cream.
Create a sanitizers line in just a few steps and complete them with Stocksmetic packaging that stands out for its practicality, ease of use and high quality materials: you will get unique and customised containers!