The countdown to Christmas has already begun for many, especially when it comes to finding gifts for friends and family including the classic and timeless perfume.
Have you ever heard of Jo Malone? It is a British brand of Eau de Parfum which stands out for the personalisation of its products! In fact, what sets this brand apart from many others in its sector is the fact that it provides a wide range of fragrances for all occasions and for all different personalities. The brand also provides excellent physical and virtual customer care that will help you choose the most suitable fragrance for you or the person you are giving it to. All of this makes your customer experience not only pleasant but above all personalised.
By visiting the eCommerce or the brand's boutiques you can be guided in the creation of your own personalised fragrance through the famous Jo Malone London Scent Pairing. Finally, you can combine products and fragrances of different types with each other, for example Body & Hand Wash can be used as a base for Body Cream and cologne according to the chosen scent.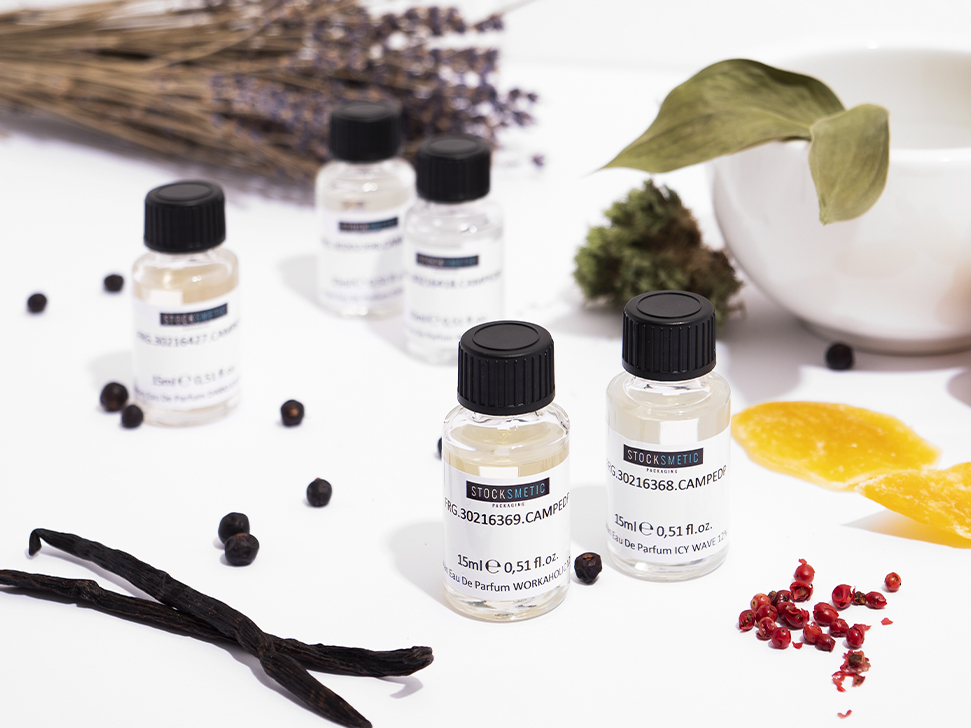 Create your own perfumery and skincare eShop with Stocksmetic Packaging
With Stocksmetic essential oils you can create a fabulous eShop for eau de Parfum and home fragrances for all tastes: the wide range of Stocksmetic essential oils includes citrus, fruity, floral, spicy and woody blends. You are also spoilt for choice when it comes to essential oils to create cosmetic lines and to help your customers you could create tests with questions to guide them towards the most suitable fragrance for them.
Finally, don't forget the personalisation of your products: you won't find a better ally than Stocksmetic. With its section completely dedicated to Full Packaging, Stocksmetic offers you a vast selection of jars and bottles that can be personalised with your logo and graphics thanks to our cases and screen printing service. You will be able to create your cosmetic product by screen printing it in one of the 17 colours available, and matching the case, which can be selected in different laminations (glossy, matt, soft touch) and printing finishes (four-colour and gold and silver hot stamping).
Discover all our best solutions to create unique packaging that best expresses your brand values while meeting your customers' needs.