District en Rose is a Milanese design studio specialized in the creative design of residential and commercial spaces.
The team of designers - thanks to the passion and perseverance of the founder Sabrina Lanza - officially became a reality at the end of May 2018 with a 360° project that offers its customers tailored services: from luxury interior design, art, photography, graphics, to communication, all combined with a digital approach.
The passion for design, creativity and attention to detail are the aspects that distinguish the all-female team that, thanks to heterogeneous and multidisciplinary skills, is always ready to realize the dreams of its customers: from the project on paper to the selection of details such as furniture, lights, curtains, but not only.
The mission of District en Rose is very clear: to design unique and functional houses and create spaces as comfortable and exclusive oases according to the needs of customers. A way to make life more comfortable and accessible.
With the aim of creating a lasting bond with its customers and give them an unforgettable experience, District en Rose, at the end of each project, gives a home fragrance to all its customers: a gift to inaugurate their home.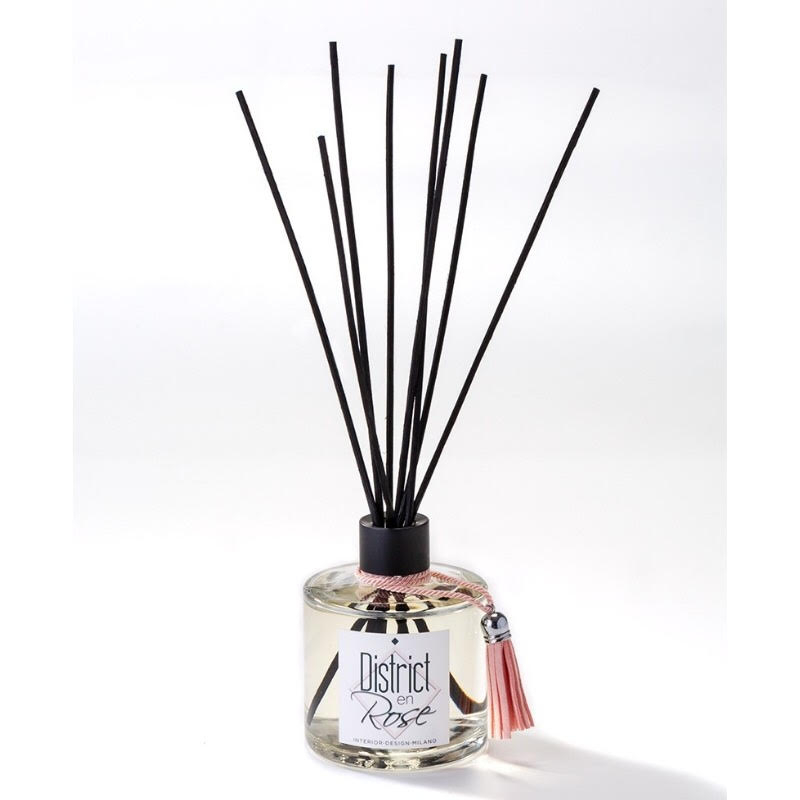 District en Rose turned to Stocksmetic for the packaging of its home fragrance line.
In particular, the packaging chosen is the 200 ml Cilindrical bottle combined with a ring and black satin sticks. It is an elegant container which, thanks to its rounded lines, makes unique any type of environment.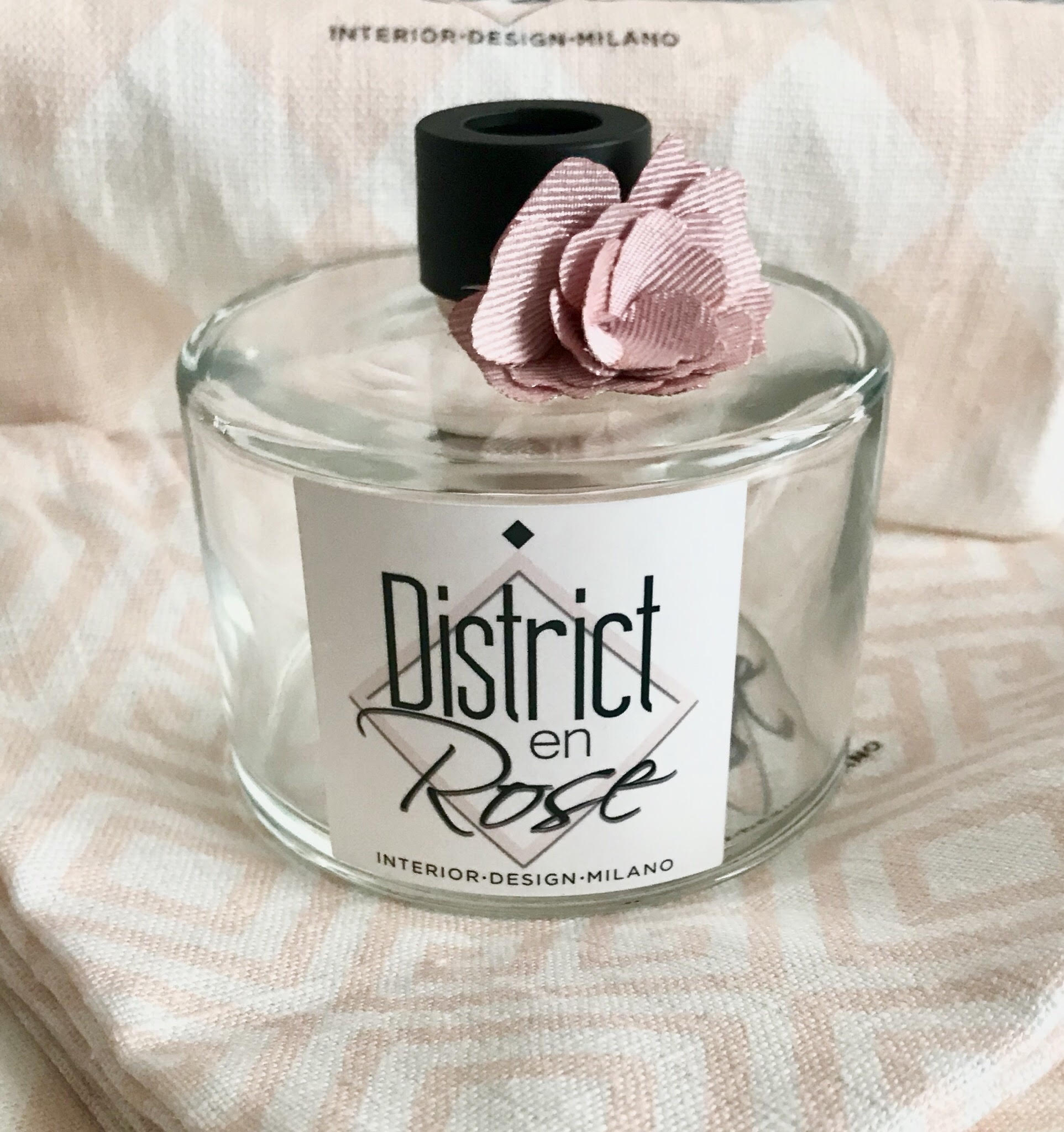 The pack has been completed with a personalized label with the logo and graphics of the studio.
The result is a diffuser that combines uniqueness and modernity, aspects that have always distinguished the work of District en Rose.